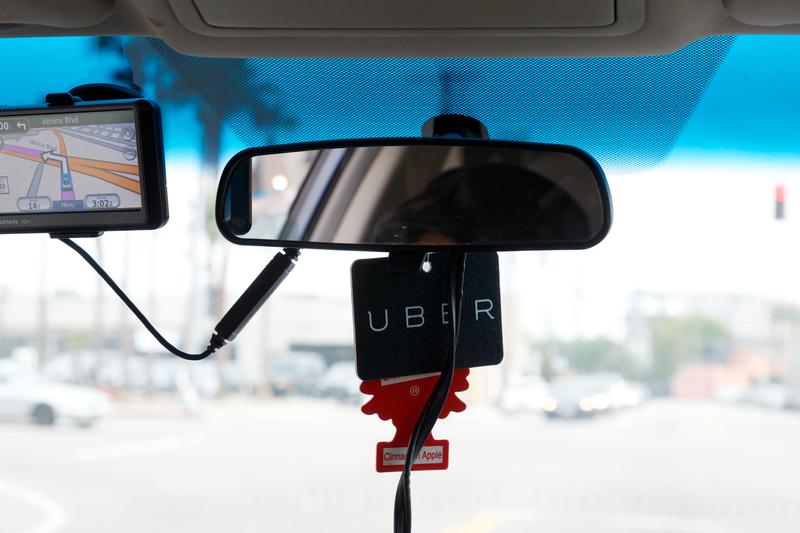 Representatives of tech companies whose smartphone apps provide "ridesharing" services in Washington tried to convince D.C. lawmakers they do not need to be strictly regulated, especially in the area of liability insurance, during a six-hour hearing on Monday.
Lobbyists, lawyers, and managers of Uber, Lyft, and Sidecar testified before the D.C. Council's transportation committee, telling legislators their excess or umbrella insurance policies will take effect in the event a driver's personal auto policy does not pay a claim rising from a crash that injuries him or his passenger.
UberX, Lyft, and Sidecar drivers use their own cars as taxis, often just a few hours week. They don't have commercial vehicle insurance, and the D.C. Department of Insurance, Securities, and Banking became the latest government body across the country to issue a notice to such drivers, warning that their personal auto policies will leave them without coverage in the event of a crash.
Does insurance drop down?
Committee chairwoman and Ward 3 Council member Mary Cheh is proposing legislation to embrace the "ridesharing" services into D.C.'s innovative, evolving transportation market while strengthening insurance requirements. The three tech startups seem to approve of Cheh's bill, but they oppose stricter measures being proposed by the D.C. Taxicab Commission.
The difference between the proposals lies in what level of insurance would be required and when it would take effect: as soon as the "rideshare" driver starts his car for any trip at all, or only when the driver is doing business under the app?
UberX, Lyft, and Sidecar contend they should not be required to provide primary commercial insurance because their current policies will "drop down" to cover injuries to passengers and drivers and damage to vehicles.
"If the driver's underlying personal policy is insufficient to cover the harm, if it is a $50,000 accident and they only have $30,000 worth of coverage, we'd pick up at $30,001," said Sidecar attorney Beth Stevens.
"Our policy begins once they actually accept a trip, so that would include on the way to the trip, from the time that they press accept, to the time they actually end the trip," said Zuhairah Washington, Uber's general manager in Washington.
The tech companies argue it would not make sense to require 24/7 commercial coverage because a driver's personal policy would handle issues that arise from regular use of their vehicles, like making a trip to the grocery store or picking up their kids from school. Cheh's proposal seems to affirm that position, but the D.C. Taxicab Commission is seeking stricter terms.
The line between personal and commercial
The insurance industry is not convinced the tech companies' policies will cover anything, necessitating strict insurance minimums for "rideshare" drivers.
"I don't believe that in this circumstance there are bright lines we can establish on a regulatory basis between purely private activity and purely commercial activity," said insurance lobbyist Kevin Wrege, who represents the Property Casualty Insurers Association of America.
"There is a line here to be drawn and it is a difficult one between commercial and private activities and we have taken what we believe is the responsibly safe position that the commercial coverage should not only be primary but should also be reinforced around the clock," he added.
The hearing was packed by D.C. taxicab drivers who occupied one side of the room inside the Wilson Building, holding signs reading "Justice" and "Respect." Cabbies contend their "ridesharing" competitors have the benefit of operating without any of the regulations they must comply with. The other side of the room was filled with Lyft and UberX drivers, many who testified about how the smartphone apps have allowed them to make a living.
The hearing concluded with testimony from D.C. Taxicab Commission chairman Ron Linton, who expressed frustration in at times testy exchanges with D.C. Council members.
"I am just overwhelmed by the amount of misinformation and misunderstanding that has hung over this chamber today," said Linton, who said the District is not stopping app-based vehicle-for-hire services from illegally picking up street hails, a point of contention with ordinary cab drivers.
Linton also cautioned letting e-hail services go unregulated.
"When you open this door, who is to know who is going to enter it that doesn't care about being honest, that uses a handheld device that allows them to capture the information off a credit card?" Linton said.