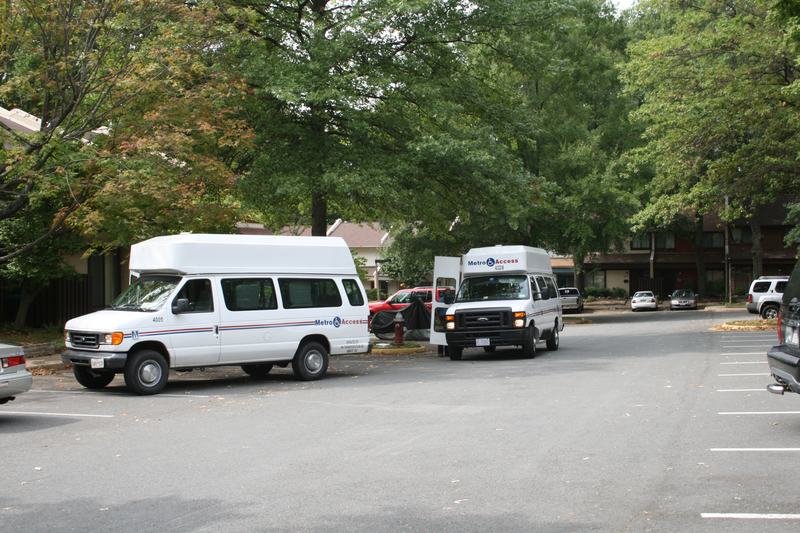 The number of wheelchair-accessible taxicabs in D.C. is expected to more than double this fall.
The D.C. Taxicab Commission and the city's transit agency have reached a deal to convert 33 MetroAccess vans into wheelchair-accessible taxicabs starting October 1. It's a pilot program that will allow some MetroAccess customers who travel to dialysis to use a converted van at a cheaper rate — $5 per trip instead of $7.
Commission Chairman Ron Linton says there will be other advantages.
"People who need this service will only have to reserve a vehicle one hour in advance in order to get a ride. And they will only be using the vehicle themselves or with whoever is helping them or accompanying them. They will not have to share a van with three or four other people and make a number of stops between where they picked up and where they get dropped off," he says.
The new program is also expected to save the District money, as the per-ride subsidy will be reduced from $56 to $33, a savings estimate of close to $2 million annually. Linton says there are only 20 wheelchair accessible cabs in the District currently.