Soundcheck
David Gray: Striking Melodies Set To Ornate Ambience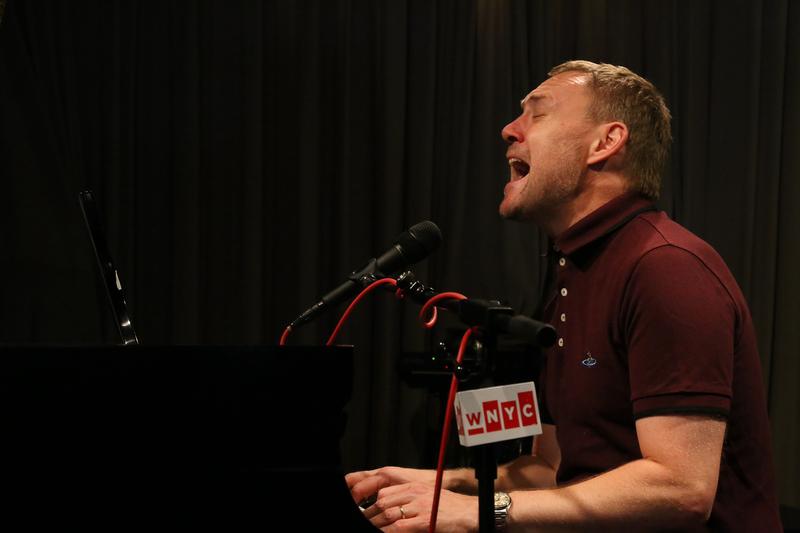 Since at least his multi-platinum selling 1998 album, White Ladder, David Gray has been drawn to electronics to enhance his tasteful folk rock songs with sublime sonic flourishes. So it makes sense that the British songwriter turned to Andy Barlow (of the '90s trip-hop duo Lamb) to help create Mutineers -- Gray's 10th album, and first in four years. A tuneful DJ and producer (who's worked with Damien Rice and Elbow) with something of an ear for acoustic instruments, Barlow has said he didn't want Gray to make the same album he's made time and again, but to experiment and veer into uncharted territory. 
Songs like "Mutineers" and "Beautiful Agony" end up splitting the difference between Gray's melodies and Barlow's blurry, ghostly layers that swathe Gray's typically front-and-center vocals in ornate harmonic nuance. And then there's the closer "Gulls," which pares down Gray's song to a minimal, practically ambient keyboards and vocals-driven piece akin to Bon Iver. Ultimately, Mutineers' striking, ruminative sound succeeds by placing Gray's trademark emotional lyrics in a richly transporting setting.
Hear David Gray perform songs from Mutineers and an old favorite solo at the piano in the Soundcheck studio.
Set List:
"Back In The World"

"Beautiful Agony"

"This Year's Love"