Soundcheck
This Is Neuroscientist Daniel Levitin On Music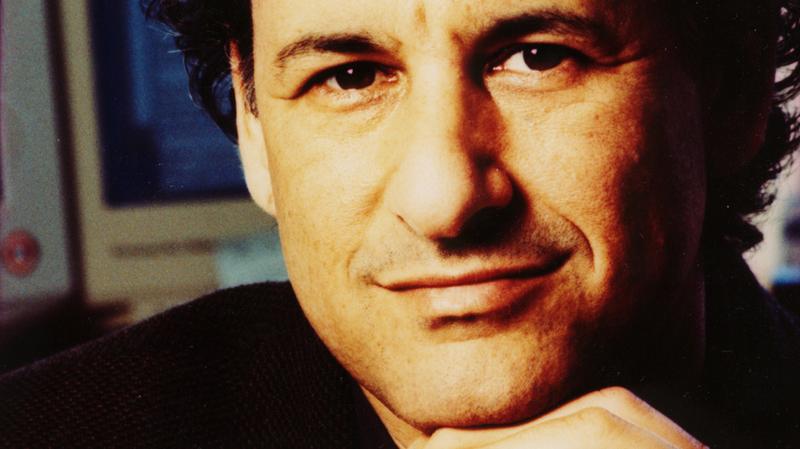 When Soundcheck wants to talk about the music and the brain, Daniel Levitin has been our go-to guy. So when author and neuroscientist -- whose books include the bestsellers This Is Your Brain On Music and The World In Six Songs -- was approaching his 1000th interview, he said he wanted to mark the occasion on Soundcheck.
So Levitin dropped by to share a playlist of some of his favorite songs as part of our Pick Three series.
Daniel Levitin's Pick Three
Translator, "You're Everywhere That I'm Not"
I was playing in a band in San Francisco, and had just broken up, and I heard this on public radio, on KUSF. And I was so excited. It had all that great youthful optimism and enthusiasm of the early Beatles, and I just found the melody infectious and the lyrics so fun and clever. And I had to pull over on the side of the road while I was driving. I was so excited by "You're Everywhere That I'm Not" that as soon as I got home I called the record company, and I said "I will do anything I have to do to work for you. I want to be part of this." I didn't with Translator, but I got hired by 415 Records.

I love the jangly guitars, I love that bass line, and then the two voices: Steve Barton -- who wrote and sings the lead on this song -- has this clear bell-like McCartney voice. And then on the chorus, Robert Darling comes in with that smoky, Lennon-like voice, and they mix so well.

 
Slings & Arrows, "Irish Green" (co-written by Daniel Levitin)
It was very much a reality check to be a songwriter and a musician and then to hear demo tapes and realize how much extraordinary talent there was out there that is never going to be heard for one reason or another. This was one of the demos, in the pile of tapes around the time of the MC Hammer demo. I love this band: It was… a Michigan-based singer-songwriter… And I agreed to produce them towards getting them record deal, and I ended up joining the band and playing bass. This is just a demo -- we were never able to get a deal. For me, it's one of these examples of a great song that should've seen the light of day, but didn't for who knows why.

 
Tom Brosseau, "Here Comes The Water Now" from Grand Forks
So a year ago, I went to hear The Punch Brothers… I was very excited to see Chris Thile, who had just gotten the MacArthur Genius award. And I was blown away -- as was the entire house, 3000 people -- by the opening act: this guy Tom Brosseau, a North Dakota singer-songwriter. And what touched me right away was the vulnerability in his voice, the sincerity and honesty of what he was doing as a singer-songwriter. Being from California, I've always been partial to that sort of self-disclosive, vulnerable -- you could call it the California singer-songwriter sound. And I went out and got all of his albums, and I just think he's an amazing talent