The Takeaway
Scores of Migrants Perish in Dangerous Journey Across Mediterranean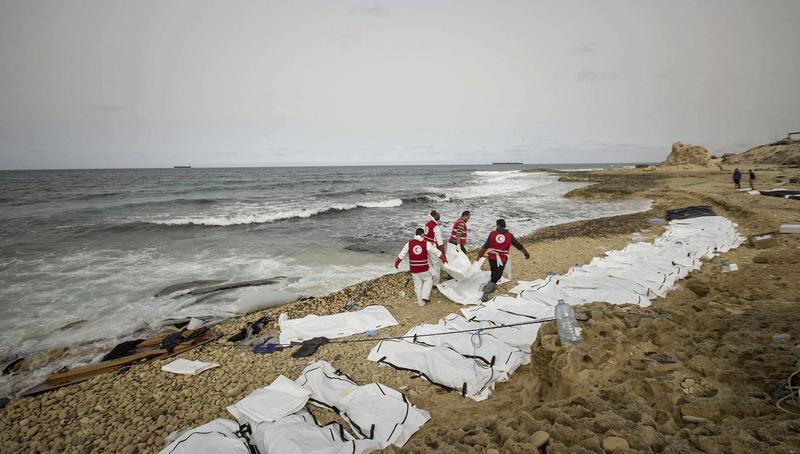 Click on the 'Listen' button above to hear this interview.
The bodies of 74 African migrants washed up on the shores of Zawiya in western Libya on Monday. As spring approaches, more and more people will attempt to make the dangerous journey from Libya to Italy. Compared to the "western" and "eastern" migration routes into Europe, the "central" route through Libya, includes the longest stretch at sea and is the most dangerous migration route in the world. Deaths from the Mediterranean crossing reached record numbers in 2016, as more than 5,000 people perished.  
Despite the danger, Libya is an increasingly popular crossing route for thousands of migrants. Without a solid centralized government, border restrictions are almost non-existent and smugglers are able to use the lawlessness of the country to transport people through Libya. But smugglers pose additional dangers as they can be entwined with militant groups who often kidnap, detain, torture, or enslave migrants.
Mary Fitzgerald, a journalist specializing in Libya and a contributing author to the book "The Libyan Revolution and its Aftermath," analyzes the politics surrounding the migrant crisis, and reflects on the dangerous journey for those crossing the Mediterranean.