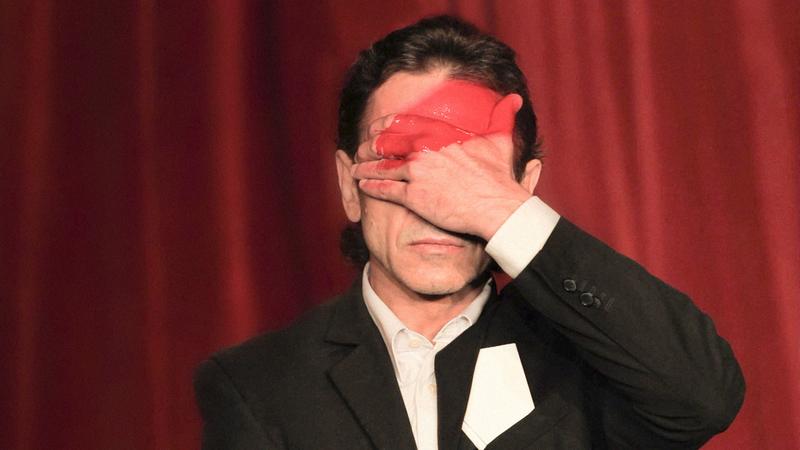 Filmmaker Madeleine Sackler goes behind the scenes with the Belarus Free Theatre, the acclaimed performance troupe who defy Europe's last remaining dictatorship by examining forbidden topics, such as sexual orientation, alcoholism, suicide and politics. Her film "Dangerous Acts Starring the Unstable Elements of Belarus" looks at the risks the troupe takes to continue to create art under threat of censorship and persecution. Sackler said she met members of the Belarus Free Theater in 2010, about 6 months before contested election results lead to a violent government crackdown.
In Belarus, censorship is so severe that even Anton Chekov is banned by the country's ministry of culture. State accreditation is required to own a camera or operate a theater there. The footage filmed in Belarus was directed by Sackler remotely over Skype. "We used webcams so I was able to do all the interviews and then [we] worked with a really fearless underground cinematographer who was then smuggling the footage over the border for us," she said.
The KGB – yes, the secret police in Belarus are still called the KGB – has raided the group's theater numerous times. Members of the Belarus Free Theater put themselves at a lot of personal and professioanl risk with their work. "I think all of them have been blacklisted, they're not able to work [elsewhere]" Sackler said. Patrons who enter the Free Belarus Theater are routinely filmed and harassed by the KGB.
Sackler said members of the theater live a split life: they're allowed to perform on some of the world's best stages, but face tremendous legal obstacles in Belarus. She added, "they're constantly living in this gray area which itself is not even really defined. They're walking this line wondering at which point are they pushing the boundaries too far?"
Dangerous Acts airs July 7, at 9 pm, on HBO.
Watch the trailer: