Dancer Ruth St. Denis Shares Thoughts on Politics, Feminism and New Work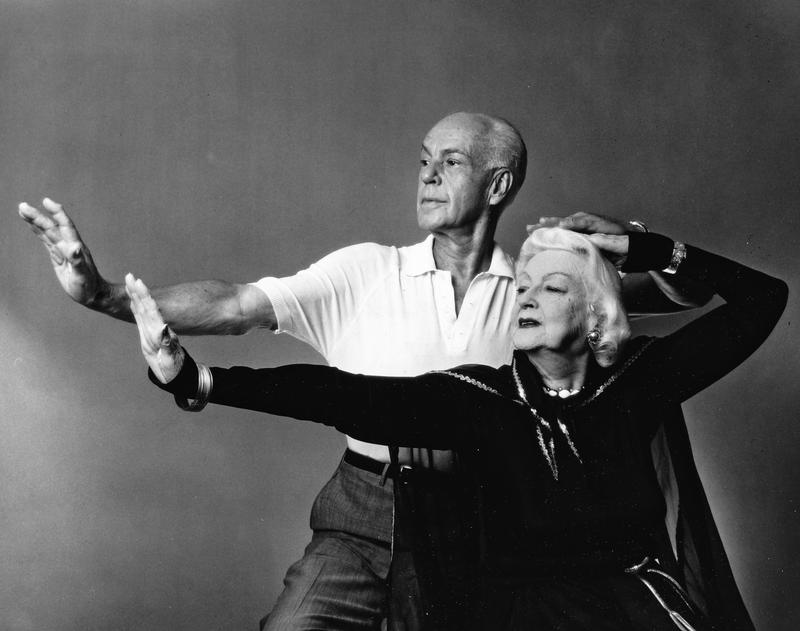 Ruth St. Denis has her mind on more than just dance. In this 1967 interview one of the pioneers of modern American dance is less interested in describing her current performance projects than speaking about "the state of the world and what women are going to do about it." She is pushing the concept of Balanced Government, basically a dual presidency held by both a man and a woman. The woman, it is implied, will prevent future wars because "savagery is the male's temperament." In practical terms, this would entail setting up small schools attached to the larger women's colleges where one thousand young women could be instructed in governance. This is necessary because of "the disorders that are bursting forth," such as the recent Detroit race riots.
The interviewer, Walter Terry, critic for the Herald-Tribune, gamely tries to get her to talk about dance, but the eighty-nine-year-old St. Denis has her own agenda. She rails against TV, not the medium itself, which she calls one of the greatest inventions of all time, but against "the men who run it…their complete and constant pandering to the love and lust of combat."
Terry finally does get her to talk about Ribbons of the Resurrection, a dance she envisions that would retell the raising of Lazarus. In her interpretation of the biblical story, Lazarus' entombment signifies "Man's ignorance of himself." Another project dear to her heart is what we would now call a multi-media presentation of the Psalms. She then praises the Hindu philosopher Sankara and tells a parable of his which teaches, "Don't mistake a rope for a snake." Concluding the talk, Terry lauds her as "The first lady of the American dance, who has changed the course of the theater, and, if she has her way…the course of the world."
Ruth St. Denis was born in 1879. She debuted as a "skirt dancer," what was then a rather risqué form of dancing because of the woman's legs being briefly visible. The impresario David Belasco recognized her potential and had her touring vaudeville, where she became a major attraction. Her career changed when, as yourdictionary.biography describes:
…she discovered an advertising poster for Egyptian Deities cigarettes showing the goddess Isis sitting on a throne. Immediately she saw the possibility of developing a dance on an Egyptian theme. While doing research on the culture and dance of Egypt, she discovered the dances of India. With the help of some Indian friends, Miss St. Denis danced the radha, a freestyle Indian dance. She was the first in the Western world to introduce to a legitimate audience Oriental and Eastern dancing. The dances were accompanied by European music performed on Western musical instruments. American audiences were hostile to her experiments, labeling her the "Jersey Hindoo" and comparing her with the belly dancers at the local burlesque houses.
Despite local opposition, St. Denis' new style of dancing was a hit, particularly in Europe. She continued to incorporate non-Western techniques into her dance, presenting Egyptian dances and a Japanese ballet based on Noh theater. In 1915, she and her then-dancing partner Ted Shawn, founded the Denishawn School of Dancing. Though she and Shawn had a stormy relationship, both on and offstage, what they accomplished together had a lasting impact. As the New World Encyclopedia points out:
Among St. Denis' students were future dance pioneers Martha Graham, Doris Humphreys, and Charles Weidman. St. Denis' choreographic style broadened to include group numbers occasionally derived from Occidental as well as Oriental sources. Among her choreographic innovations was "music visualization," a style that called for movement equivalents to the timbres, dynamics, rhythm, and structural shapes of music.
Though their partnership was tumultuous (she did not believe in monogamy and he hid his homosexuality for years), it was highly productive, resulting in a successful touring company and one of the first major training grounds for art dance in the U.S.
The Denishawn School closed in 1930. St. Denis' interests, as this interview illustrates, began transcend "mere" dance, trying to incorporate her art into a more grand scheme for both global and personal salvation. This quintessentially American path took her, on occasion, beyond the realm of culture and into something more resembling a religious quest. But always the touchstone of her nature was dance. The Jacob's Pillow website describes how:
The dissolution of Denishawn led St. Denis deeper into her spiritual nature and into long periods of artistic oblivion, resulting in such desperate measures as working the graveyard shift in an aircraft factory. Her long life accommodated a number of declines and resurgences, with most of the latter supplied by Shawn through regular stints at Jacob's Pillow , beginning with a revival of Radha in 1941. She continued to dance well into her eighties, characterizing her later performances with an unusually modest self-assessment: "I move with remembered beauty."
Ruth St. Denis died in 1968.
Audio courtesy of the NYC Municipal Archives WNYC Collection.
WNYC archives id: 150012
Municipal archives id: T2211