Soundcheck
Dale Earnhardt Jr. Jr.: Leaving Expectations Behind On 'The Speed Of Things'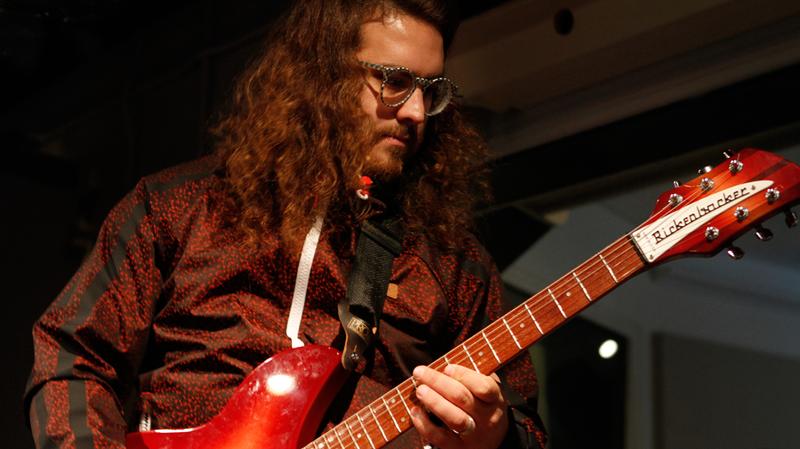 Daniel Zott and Joshua Epstein -- the Detroit duo behind the indie rock band Dale Earnhardt Jr. Jr. -- say their band name came about as something of a joke; They are of no actual relation to either NASCAR driver Dale Earnhardt Jr. or his late father. But once the onetime collaboration coalesced into a regular working band, they say they kept the admittedly silly moniker because it allowed them creative freedom.
"If one can accept a band being named Dale Earnhardt Jr. Jr., then you've already opened yourself up to listening to anything that band can come up with," says Epstein. "You've already decided to leave expectations behind."
That attitude informs Dale Earnhardt Jr. Jr.'s latest album, The Speed Of Things, which further showcases the band's summery blend of surf rock, folk, dreamy electronics and propulsive dance beats. Hear the band perform songs from the new record in the Soundcheck studio.
Set List: 
"Run"
"A Haunting"
"If You Didn't See Me (Then You Weren't On The Dancefloor)"