The Takeaway
Dakota Access Pipeline Construction and Protests Resume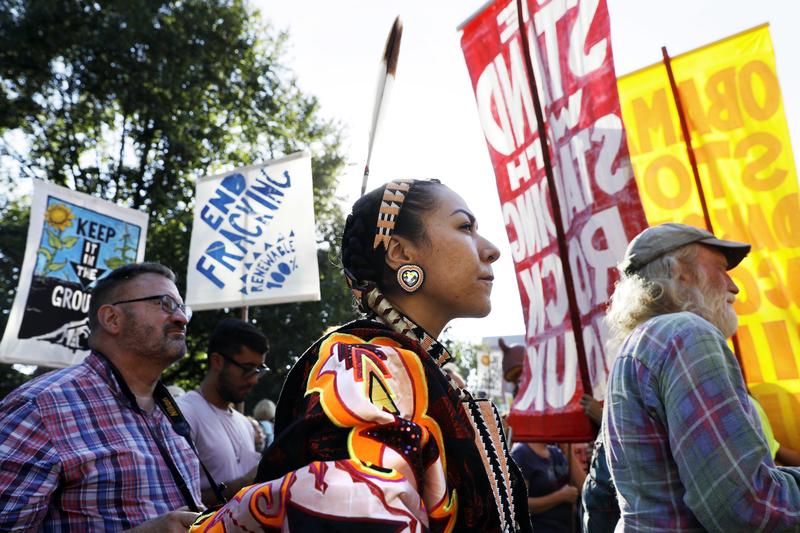 Click on the 'Listen' button above to hear this segment.
Construction has resumed on the $3.8 billion Dakota Access Pipeline that will transport 400,000 barrels of crude oil a day. Over the weekend, a federal appeals court denied a request by the Standing Rock Sioux Tribe for an injunction to block construction. The tribe says the pipeline, which crosses under the Missouri River, could pollute the land's water system, and has already destroyed sacred sites.
Among the many requests to pause construction was one made by the Department of Justice, the Department of the Army, and the Department of the Interior last month.
Protests are ongoing, and demonstrators have vowed to remain vigilant. ABC News reports that protesters are considering chaining themselves to machinery, among other nonviolent opposition measures.
For a look at what's next, we turn to LaDonna Allard is land owner at the site of the Sacred Stone Camp at the epicenter of the protest.