Cyclists Call for More Safety Following Two Deaths in a Week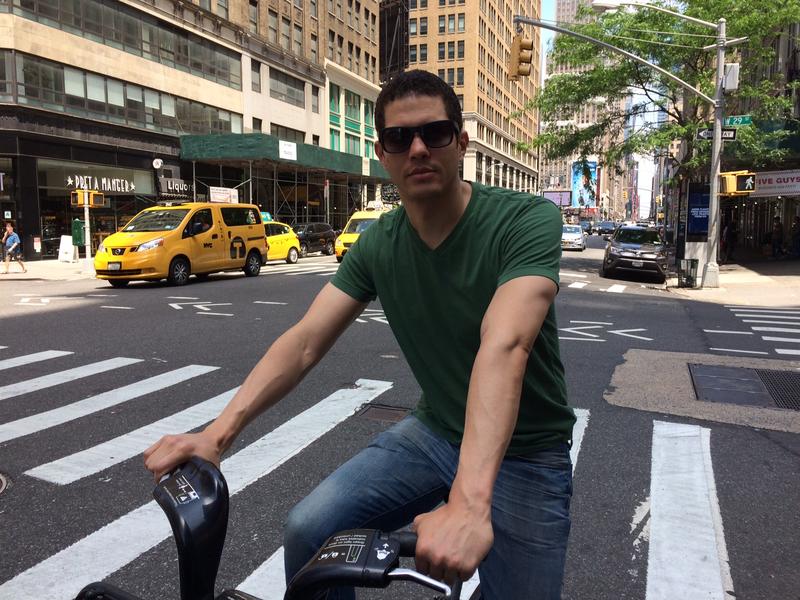 Cyclists and their advocates are looking into how to make the busy streets of Manhattan safer after two men were killed while riding in Chelsea within days of each other.
Last Monday, 36-year-old Dan Hanegby was hit by a charter bus on W. 26th St. after dropping his child off at school. On Saturday afternoon, 80-year-old Michael Mamoukakis also was killed when police said he and a charter bus both made right turns from Seventh Avenue onto W. 29th St.
The police said they had a green light but Mamoukakis collided with the vehicle as he was heading into the bike lane.
Neither bus driver was charged and police said they are still investigating. But Caroline Samponaro, deputy director of Transportation Alternatives, said the tragedies show how narrow side streets need real dedicated bike lanes. There is a bike lane on W. 29th St. but not on W. 26th St.
"We have to start making tough choices, she said, acknowledging separate bike lanes on narrow streets would involve eliminating parking on one side of the road.
"As we see the number of daily riders go up every month, every year, we have to start to make decisions about how we're going to use that space," she said.
A Department of Transportation spokesman said the agency will review the areas in Chelsea, as it does with all fatalities, for potential safety enhancements.
The city said Saturday's death was the seventh cyclist fatality of 2017 involving a crash. There were 11 overall by this time last year.
In Chelsea, several cyclists agreed the city could do more to protect their safety. Manhattan resident Guillermo Cabrera was riding on 29th St. where the latest death occurred.
"They should get rid of all the parking on one side of the street," he said, referring to the painted lines of the bike lane. "Open a little bit more space for the bikers and the cars."
Another cyclist, Lisa Cooper Smith who was with her 13-year-old son Victor, agreed that even bikes lanes aren't always safe. "We just try to be as careful as we can," she said, adding, "when it seems to get too crowded, truthfully, we go on the sidewalk where we're not allowed."
But several taxi drivers said bicyclists often put themselves in harm's way by not wearing helmets, zipping through red lights and riding into traffic to get around trucks. "It's not that dangerous," said one man as he rode west on 28th St. through a red light on Seventh Avenue.
Bike messenger Jamar McIntosh said drivers have a good point.
"A lot of us, we go the wrong way down the streets, so I can't take the fault away from us too," he acknowledged. "So it's a two-way thing. We all got to be better and we all got to respect the road."
Transportation Alternatives said trucks and buses accounted for 30 percent of cyclist fatalities in 2016.