The Takeaway
CVS Kicking the Habit: Pharmacy Chain to Stop Selling Tobacco Products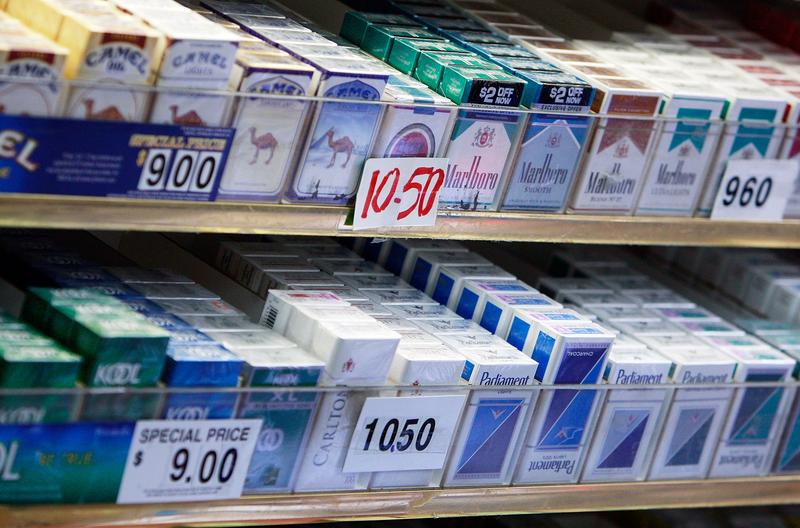 CVS/Caremark, the country's largest drugstore chain, says that it's quitting tobacco products for good.
The drugstore chain will stop selling cigarettes and all tobacco products at its more than 7,600 stores nationwide by October 1, 2014, according to a statement released by the company.
"We have about 26,000 pharmacists and nurse practitioners helping patients manage chronic problems like high cholesterol, high blood pressure and heart disease, all of which are linked to smoking," said Larry J. Merlo, chief executive of CVS. "We came to the decision that cigarettes and providing health care just don't go together in the same setting."
While the company's decision will cost it an estimated $2 billion in sales from tobacco buyers, that is a mere dent in its overall sales of $123 billion in 2012, according to our partner The New York Times.
Michael Eriksen, founding dean of the School of Public Health at Georgia State University, and former director of the Centers for Disease Control and Prevention's Office on Smoking and Health, says today's announcement by CVS is "a game changer."
See Also: Are E-Cigarettes Making it Cool to Smoke Again?
"This is really a historic step by CVS and I really hope that other pharmacies consider doing the same," says Eriksen. "They feel that by giving up the sale of cigarettes, it will give them a competitive advantage of really being the go-to place for health. They came to the realization that selling cigarettes and health were inimical—you really can't do both with credibility."
What about other products that foster addictive behavior? Will CVS and other pharmacies abandon additional products after this move?
"A lot of the issues around tobacco control bring up this issue of a slippery slope—if you do it for tobacco, you should it for alcohol or lottery or sugar or salts or whatever," says Eriksen. "But we have to remember that cigarettes are uniquely harmful—cigarettes are the only product when sold and used as intended actually kill people."
Is the company taking this position for marketing purposes, branding or public health? All three, says Eriksen.
"CVS wants to be seen as a health store—they want to be seen as a deliverer of healthcare, health services and health products," he says. "It's not rocket science to realize that it's hard to sell cigarettes and really be seen as a health store. They made that realization, they're willing to take the hit and I think they see it as a way to increase their profitability and success down the road. I give them credit for taking that risk."
Will CVS continue to sell things like nicotine replacement products or e-cigarettes? Listen to the full interview to find out.