The Takeaway
Oil Town Hit by Earthquakes Isn't Ready to Turn Off the Pipelines Just Yet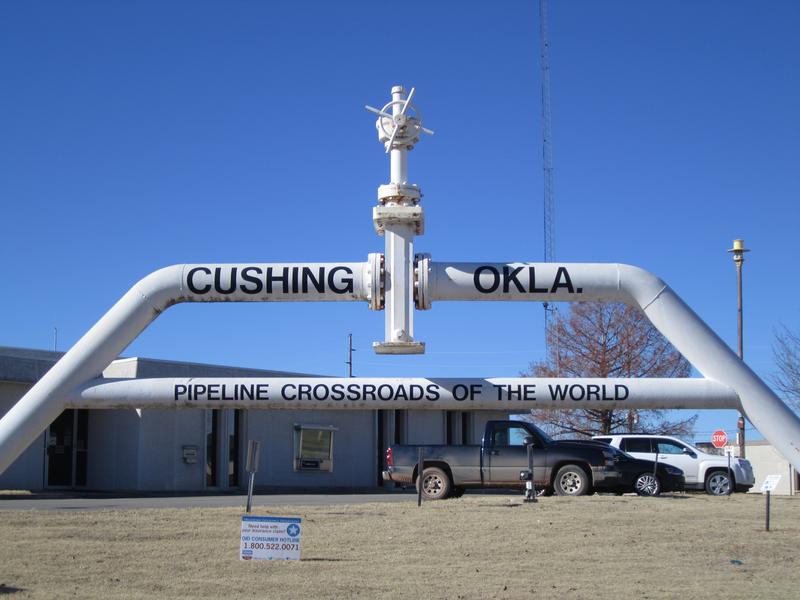 Click on the 'Listen' button above to hear this segment.
Cushing, Oklahoma is a few miles north of Oklahoma City and is known as the oil and gas pipeline crossroads of the world. The town sets the market price for oil and with oil prices low, it's experiencing a shake up, both figuratively and literally.
Just a few days before the 2016 election, Cushing experienced a 5.8 magnitude earthquake, a possible consequence of fracking. Parts of Main Street, once lined with centuries-old buildings, are now littered with piles of rubble. Locals walk past caution tape and boarded up windows, and residents say it's a scary new reality of the changing oil and gas business in Oklahoma. For a look at how the community is moving forward, we turn to Bob Noltensmeyer, Cushing emergency manager.
Though some residents of Cushing are weary, many Oklahomans are optimistic about President Trump and his pick to head up the EPA, former Oklahoma Attorney General Scott Pruitt. Some in the Sooner State hope that Oklahoma will play a large role in the U.S. and global energy market. Joe Wertz, a reporter for State Impact Oklahoma, explains.