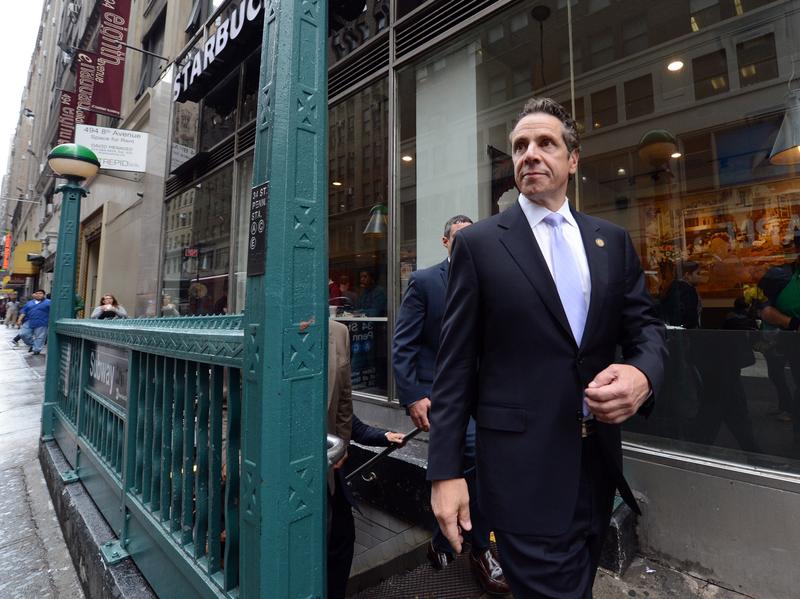 One of the individuals New York Gov. Andrew Cuomo nominated to the MTA board of directors this week recently won a multi-million dollar contract with the agency, raising objections from good government groups over potential conflicts of interest.
The nominee, Charles Phillips, is the CEO of Infor, a company that manufactures business software. Two months ago, it was awarded a $27 million dollar job (p. 45) managing the MTA's entire asset base — a trillion-dollar's worth of equipment and property. 
Infor's contract with the MTA lasts for ten years. That means that for the next decade, the agency will need to make sure Infor does what it's paid to do. A senior Cuomo administration official said Phillips will be required to recuse himself from any matter involving the MTA and Infor.
But John Kaehny, executive director of Reinvent Albany, a government reform group, said recusing oneself doesn't necessarily remove the influence a board member can have over staff and agency decisions.
"And that's why having a person who's doing business with that entity as a board member creates a problem," he said.
Dick Dadey, the head of Citizens Union, another good-government group, said of Cuomo's pick: "The fact that he has been nominated and has a contract with the MTA board is a big red flag. The alarm bells are ringing."
On top of that, two years ago Phillips and Infor contributed $60 thousand dollars to Governor Cuomo's campaign.
An Infor spokesman said Phillips — who has served on President Obama's economic recovery board, as well as several nonprofits — has the necessary experience and more people like him should be volunteering for public service.
A spokesman for Gov. Cuomo defended the choice, saying that the contract was awarded through a competitive bidding process before the nomination was public.
"Charles Phillips is an eminently qualified candidate to serve as an unpaid member of the MTA Board," the spokesman said in an email. "As with all appointees, if confirmed, Mr. Phillips will be recusing himself from any discussions, deliberations or decisions affecting his company or any other related interest."​
The state Senate has yet to schedule confirmation hearings for any of the MTA board nominees.