SchoolBook
Cuomo Plan Diminishes Principals' Authority on Evaluations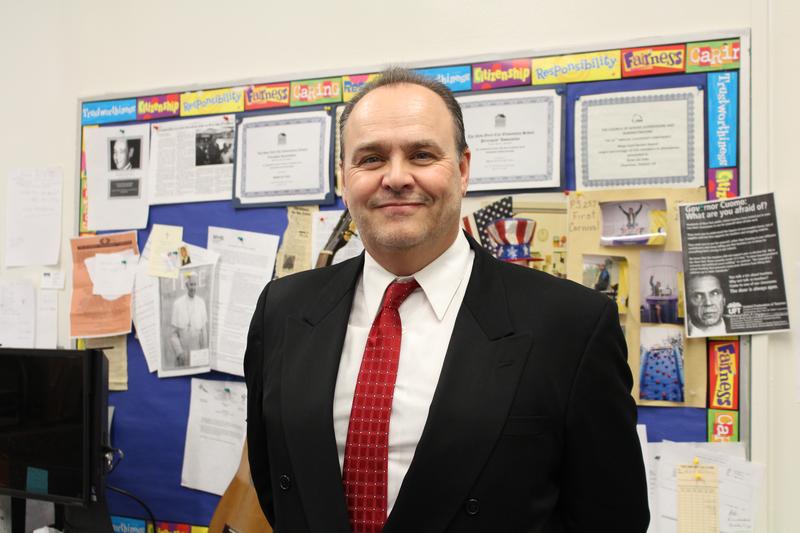 Among several education reforms tied to an increase in school funding, Gov. Andrew Cuomo proposed a plan that he thought would make teacher evaluations more objective. Many New York City principals told WNYC they were not convinced.
Cuomo said in his budget address last month that too many students were performing poorly on state standardized tests, while only a tiny fraction of teachers received low performance ratings. The disconnect was a problem, he argued, and the solution must be found in the ratings given by school principals to their teaching staff.
Under the current system, principals' observations count for 60 percent of a teacher's score. Cuomo proposed reducing the percentage to 15 percent, and increasing the weight of reviews from an outside observer — a "trained independent evaluator" or an administrator from another school, according to the governor's plan — to 35 percent. Student performance on state tests would account for 50 percent of evaluations, an increase of 10 percentage points.  
New York City Schools Chancellor Carmen Fariña said she opposes the idea. And both the teachers and principals unions have come out against it.
A moderate teacher group, Educators 4 Excellence, said the governor is giving third-party reviewers too much say in a teacher's review. And Chester Finn, an education scholar who usually supports Cuomo's education policies, said the plan to reduce the role of the school principal was problematic.