Cuomo Limits Sandy Buyout Program to Three City Nabes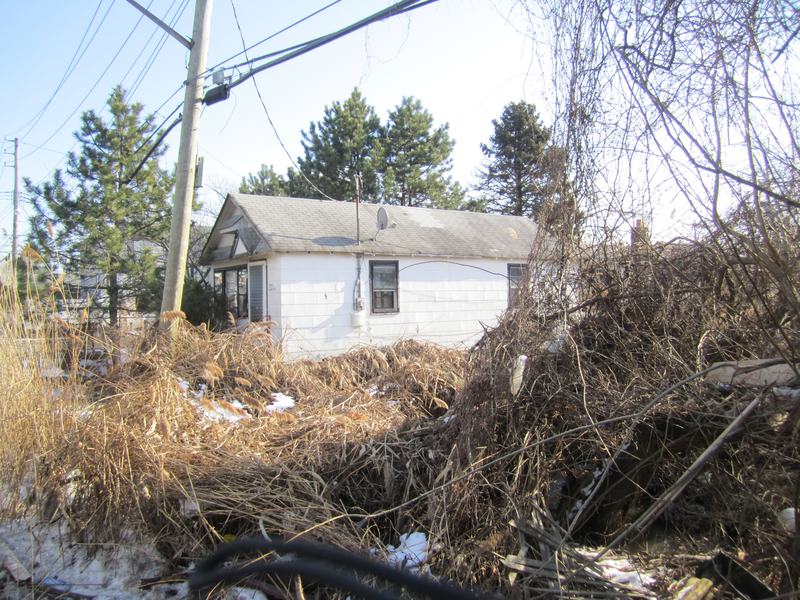 New York Gov. Andrew Cuomo will not expand his neighborhood buyout program of Sandy-damaged homes within the city beyond the three areas already announced, a state official said Friday.
Barbara Brancaccio, spokeswoman for the Governor's Office of Storm Recovery, said that Cuomo named the final neighborhood that would be eligible for the buyout program last Saturday: Graham Beach on Staten Island's East Shore.
"The expansion of this important initiative will enable Graham Beach homeowners to have a fresh start, while also helping the State to better protect communities from future storms," said Jamie Rubin, the director of the Office of Storm Recovery, in a news release.
The program was wildly popular, especially among Staten Island residents who wanted to move farther away from a shoreline that they considered to be much more dangerous after Sandy sent a 16-foot tidal surge onto the shore.
Environmentalists had also embraced Cuomo's buyout idea because the properties acquired under the program could not be resold to other developers to rebuild, but instead had to be left as open space. The governor had said the land would act as a buffer for future storms.
The buyouts will still proceed in the three city neighborhoods already designated, including Oakwood Beach and Ocean Breeze, and that land will be turned over to open space. But the decision will likely disappoint hundreds of homeowners in at least four other neighborhoods who have also asked to be bought out, including Midland Beach, Great Kills, Tottenville and South Beach — and who will now not be eligible.
Brancaccio said that the state never intended to buyout the entire Staten Island shore and leave it undeveloped. Instead, the state is putting more money into the city's "acquisitions" program, under which individual properties, instead of large clusters of homes, would be purchased and redeveloped into new housing. In fact, the state agreed in December to devote its federal Sandy money to acquire homes within the five boroughs in order to help out the city.
It is unclear how many homes will qualify for the program. It is also likely that homeowners would receive less money under the city's acquisition program than they would if they had been bought out by the state.
Former Mayor Michael Bloomberg originally proposed the acquisition program because it would allow valuable city land to be reused for housing, and it would also be cheaper, since the land could be resold to developers.
But Bloomberg's rebuilding program sputtered for a number of reasons, while Cuomo's buyouts both inside and outside of New York City progressed at a rapid clip.
So far, Brancaccio said, the state has offered to buyout 314 properties in the Fox Beach section of Staten Island, the first area designated for buyouts. Of that amount, 185 deals worth $73 million have closed. The state has also identified 130 properties in Ocean Breeze, adjoining Graham Beach, as potential buyouts.
In addition, the state is at some stage of acquiring or buying out 438 homes in Nassau and Suffolk counties on Long Island, Brancaccio said.
Read the memorandum of understanding between the city and state on the acquisition program below.