Cuomo Insists His Buffalo Billion Program Is Thriving, Despite Federal Allegations of Fraud and Abuse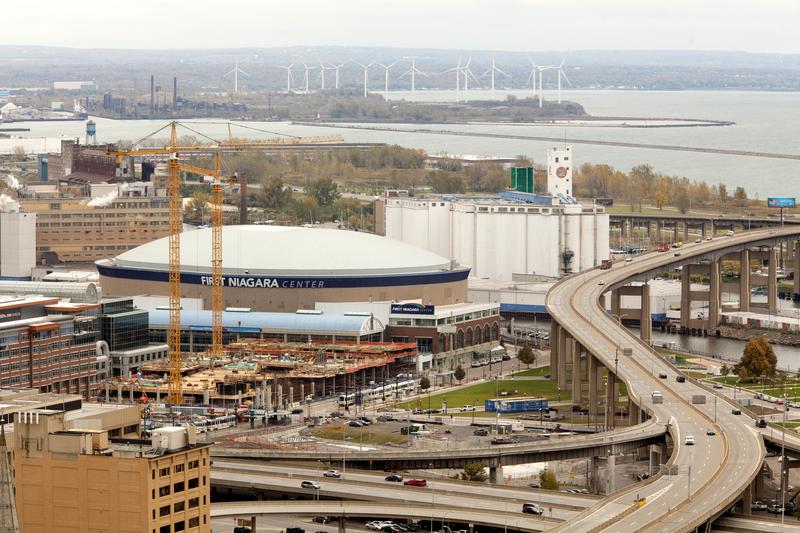 On Friday, Gov. Andrew Cuomo addressed the corruption scandal lingering over his signature economic development program for Western New York — the so-called Buffalo Billion program — saying that the program isn't tainted by allegations that nine people engaged in fraud, bribery and bid-rigging to profit off the multi-million-dollar project.
Cuomo spoke following a press conference in which he announced state funding for an art gallery in Buffalo. But that news was largely overshadowed by federal charges that U.S. Attorney Preet Bharara's office filed against the group of businessmen on Thursday, several of whom had close personal ties to Cuomo. One defendant, Joe Percoco, had been the governor's deputy and close confidante. Cuomo said he'd watched Percoco's children grow up and was disappointed by the allegations.
Bharara alleges the defendants tried to steer projects to specific businesses. Reporters pressed the governor on how they could have schemed to rig bids on Buffalo Billion contracts without him knowing. Cuomo said that until now, he had no reason to question the state system for bidding on projects.
The governor said there will be changes to the bidding process, and he announced that the Buffalo Billion program will no longer be run by officials at the State University of New York. He said control has been turned over to Howard Zemsky, a Buffalo businessman who heads the state's Empire State Development Corporation. Zemsky has also donated tens of thousands of dollars to Cuomo over the years.