Cuomo's Ethics Deal Faces Ethics Probe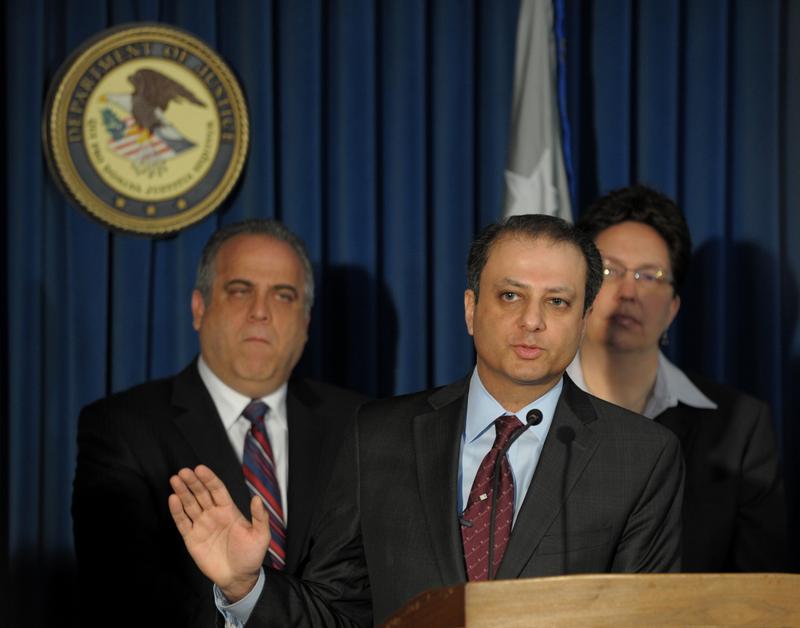 U.S. Attorney Preet Bharara is questioning why Gov. Andrew Cuomo disbanded a state commission investigating public corruption — and says his office could look into that decision.
Speaking on the Brian Lehrer Show on Thursday, Bharara criticized Cuomo's move to prematurely shut down the so-called Moreland Commission — which had a number of open investigations into possible legislative corruption.
"I don't know what went on and what deals were struck," Bharara said in response to questions about whether his office might open an ethics investigation into the Cuomo administration.
He added that "there was an appearance that cases were being bargained away in exchange for a political deal."
Cuomo formed the Moreland Commission – named after the state law that gives the governor special investigative powers – last summer after a string of high-profile scandals involving state legislators. The governor regularly touted the work of the commission as proof of his aggressive approach to routing out corruption.
But during budget negotiations, Cuomo struck a deal with legislative leaders to shut the commission down. In exchange, the legislature approved some ethics and campaign finance reforms that good government groups criticized as half-hearted. The commission went out of business earlier this month — and turned over all its records to Bharara this week.
Speaking in Rochester on Thursday, Cuomo said he always intended to disband the commission if legislators approved reforms.
"We have plenty of enforcement mechanisms, by and large, in this state. We have district attorneys. We have U.S. attorneys. I don't believe we needed yet another bureaucracy for enforcement. We needed laws changed and that's what Moreland was about," Cuomo said.
In an April 3 letter to the commission's co-chairs, Bharara wrote that he was "disappointed to learn that the important ongoing work of the Moreland Commission...will come to a premature end as part of a negotiated arrangement between legislative and executive branch leaders in Albany."
The commission released a preliminary report in December indicating that it had issued hundreds of subpoenas and had conducted undercover surveillance. Bharara referenced those efforts in his letter.
"It is clear from recent public statements by the Commissioners that many of these investigations are incomplete, and it is difficult to understand why the Moreland Commission was terminated while these active investigations remained ongoing," he wrote. "The sequence of these events gives the appearance, although I am sure this is not the intent, that investigations potentially significant to the public interest have been bargained away as part of the negotiated arrangement between legislative and executive leaders."
The now-defunct commission's co-chairs agreed to turn over Moreland's files to Bharara's office for  further review.
Those co-chairs did not return calls for comment.