CUNY Chancellor Outlines New 'Strategic Vision'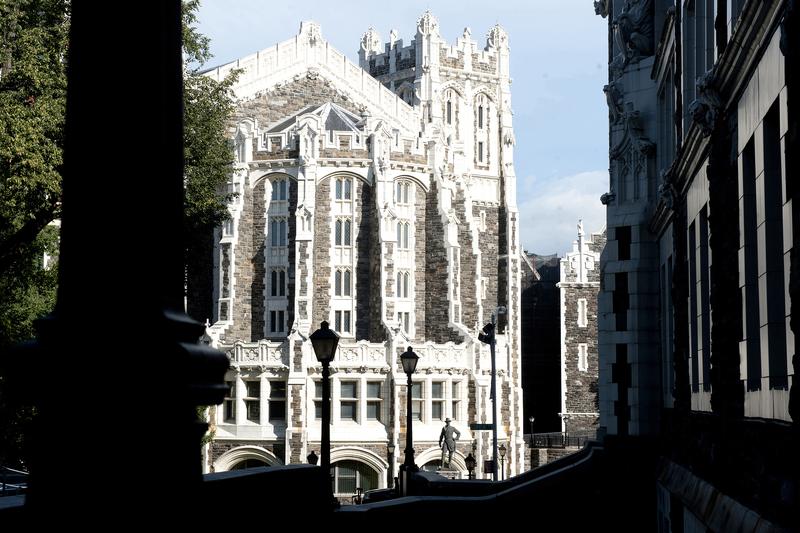 The chancellor of the City University of New York, James B. Milliken, said he is looking to improve academic performance across the sprawling system, and help more students find work in New York's growth industries. 
Speaking to WNYC's Richard Hake, Milliken outlined a multi-year strategic vision for CUNY that he said would offer students more supports, potentially double the graduation rates for students in associate degree programs and raise the six-year graduation rate for bachelor's programs, currently at 55 percent, to 65 percent by 2024. 
Key investments would go towards increasing faculty positions and expanding a program called Accelerated Study in Associate Programs, or ASAP, which we explained in a 2015 piece. 
Sixty percent of New York City public school students who go to college attend CUNY. Many of them graduate high school unprepared; 80 percent of CUNY students entering community college need remedial classes.
"We want to make sure they're ready for college so right off the bat they're earning credits, working towards their degrees," Milliken said.
Another piece of the strategic framework: adding more experiential learning programs and internships so that students get real-world work experience early and often.
The chancellor outlined his plans to state lawmakers when in Albany earlier this week, as he made his case for just over $2.5 billion in state funding for fiscal year 2018.
While Milliken was in the WNYC studios, we asked him about the Trump administration's efforts to crack down on illegal immigration and limit legal immigration. He noted that 40 percent of CUNY undergraduates were born abroad, and it enrolled many undocumented students.
"We have talked to students, faculty and others about the issues involving status, immigration status," he said. "We're going to do everything we can to protect our students, to support our students, to continue to have CUNY be the welcoming place that it's been for generations."