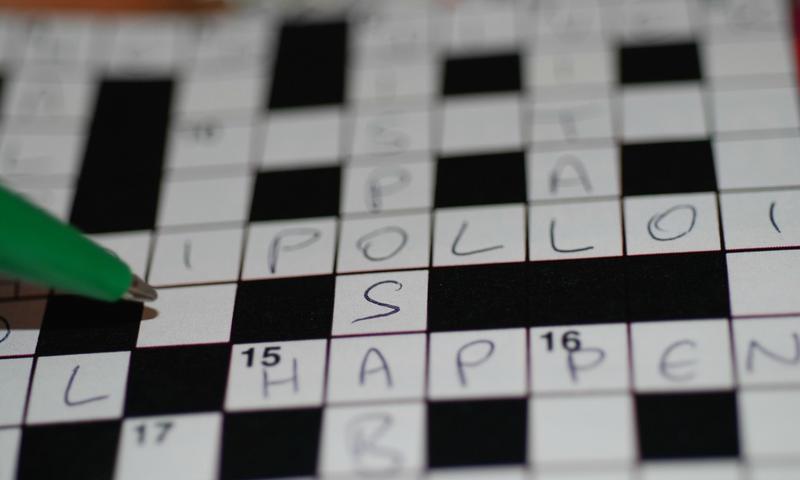 Brendan Emmett Quigley, one of The New York Times' star puzzle-makers, teaches Kurt how to craft the perfect crossword puzzle. "[It's] a battle," he explains. "And the puzzle-maker is expected to lose." As Brendan guides Kurt through each step of the process, they create a new, pop-culture-centric puzzle live on the air.
Mini Puzzle by Brendan Emmett Quigley and Kurt Andersen
Across
1 Public radio host Andersen
5 "____ Hope" (Subtitle for "Episode IV" of the "Star Wars" series)
6 Crime author Buchanan
7 Places where famous people get shot?
Down
1 "I Lost it at the Movies" critic Pauline
2 Command-Z command in Pro Tools
3 La Bohème musical
4 First word in "The Night Before Christmas"
Click here for the solution