The Takeaway
Will Crimea's Declaration of Independence Trigger an International Showdown?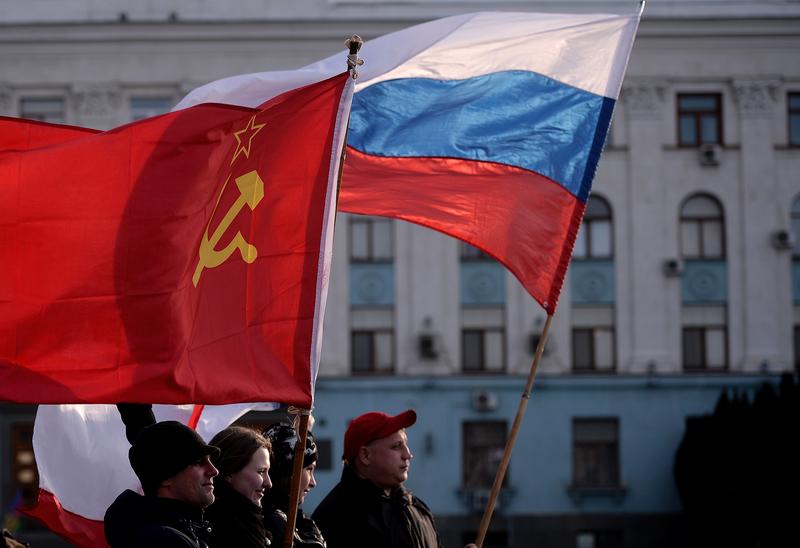 On Sunday, an overwhelming majority of Crimeans voted to secede from Ukraine and join Russia. The referendum is over, and now its up to the international community and the people of Ukraine to decide what to do next.
The United States and the European Union have dismissed the Crimean vote and view it as a violation of international law.
"We reject the 'referendum' that took place today in the Crimean region of Ukraine," a statement from the White House says. "This referendum is contrary to Ukraine's Constitution, and the international community will not recognize the results of a poll administered under threats of violence and intimidation from a Russian military intervention that violates international law."
Though President Barack Obama told Russian President Vladimir Putin that the West would "never" accept Crimea's vote, the Kremlin is holding the line. In a telephone call Sunday, Putin told Obama that the referendum was fully legal and "in line with the norms of international law and the U.N. charter."
Was the Crimean vote an attempt to roll back history? In 1954, Soviet Premier Nikita Kruschev made the land called Crimea part of the Ukrainian Soviet Socialist Republic, a detail that made both Ukraine and the Crimean Peninsula part of the Soviet Union. When the Soviet Union dissolved in 1991, Crimea and its Russian majority population stayed with Ukraine.
Is the map changing, and can this referendum, along with the presence of Russian troops, reverse a half century of history?
Nina Khrushcheva, the great-granddaughter of Nikita Khrushchev and a professor of international affairs at the New School in New York, looks at Russia's fixation on the past. Ukrainian politician Oleh Rybachuk, a former deputy Prime Minister in Kiev, weighs in on the way forward for Ukraine.