Studio 360
Creative New Year's Resolutions: Final Chapters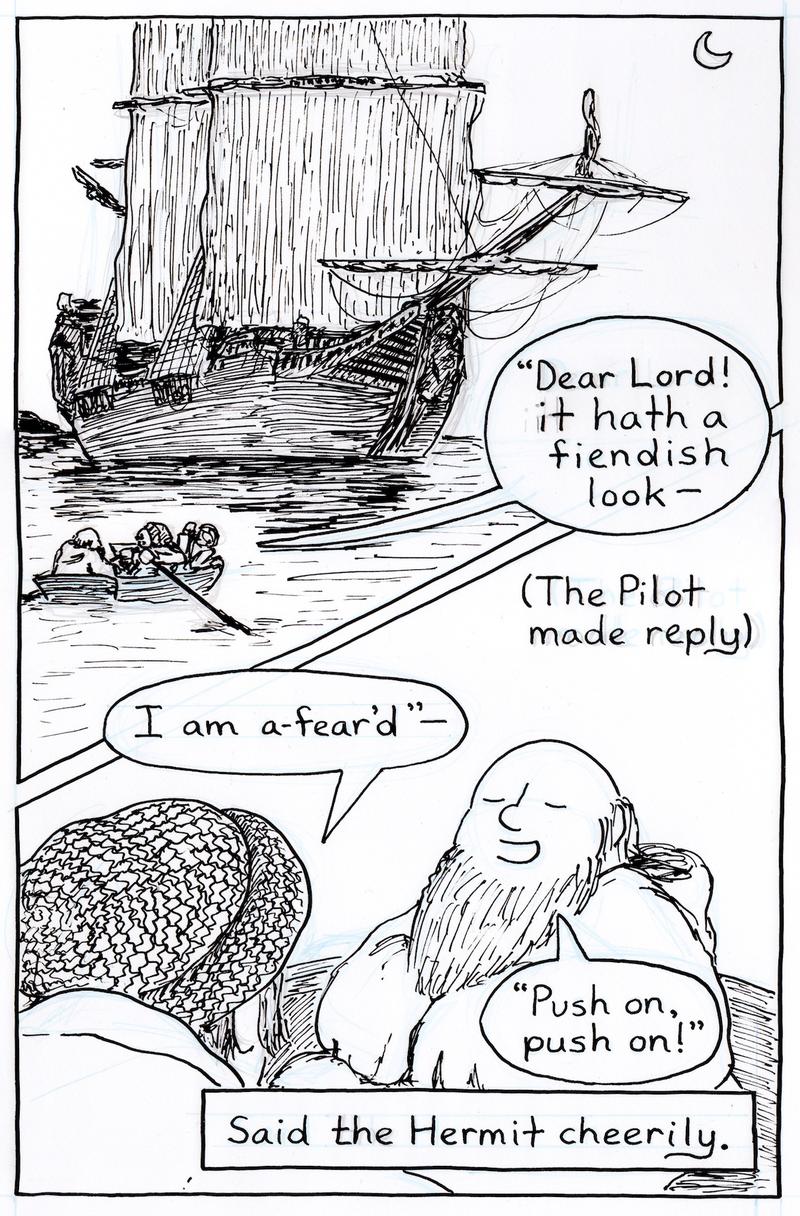 In the final weeks of 2012, we asked Studio 360 listeners for their creative New Year's resolutions. We followed up with a small group, promising to gently pressure them into following through on their artistic ambitions.
What is your 2014 creative New Year's resolution? Tell us HERE.
Linda Brewer is an administrator at a skin cancer lab in Tucson, Arizona. She resolved to write a short story for every month of the year and hasn't missed a deadline. But it hasn't been easy. "On the first of every month, I start thinking 'What can this story be about?' and then I don't have two weeks to think that up," she tells Kurt Andersen. "So I grab on to a wisp of an idea and start doing my laborious little riff on it." Working so constantly on her stories, she became more aware of quirks in her style, like overplotting. "In a story, you can just plop a character down on the moon if you want to. You don't have to build the whole scaffold to get him there."
Read Linda's story for November, "WWJLD?"
Seattle's Charlie Capp has been working on a comic book adaptation of Samuel Taylor Coleridge's The Rime of the Ancient Mariner. He's kept a steady pace throughout 2013, creating illustrations for twelve stanzas each month. "I've got to stay on task because I don't want to disappoint Kurt Andersen and public radio!" he told friends. With the albatross almost off his neck, Charlie has started looking into publishing options. Kurt is the first to enthusiastically endorse his epic graphic poem.
Scroll down to see a slideshow of Charlie's work in progress.
Slideshow: excerpts from Charlie Capp's adaptation of Rime of the Ancient Mariner
Music Playlist
New Year's Day

Artist: Karen Souza

Album: Karen Souza Essentials

Label: Music Brokers

Albatross

Artist: Fleetwood Mac

Album: The Pious Bird of Good Omen

Label: BLUE HORIZON RECORDS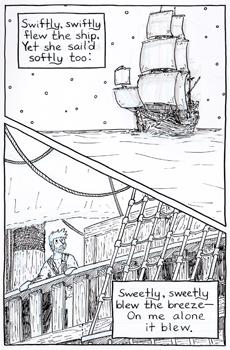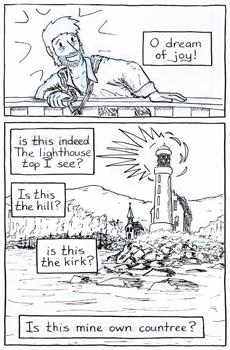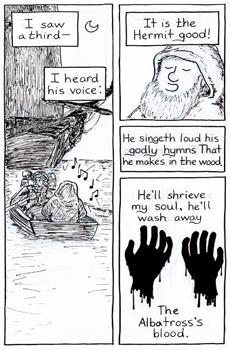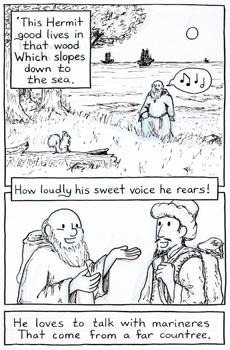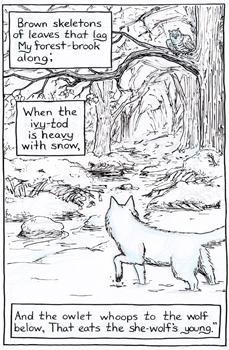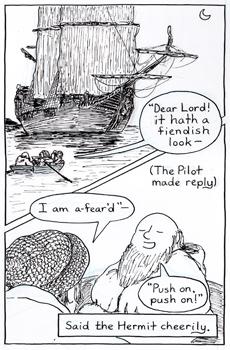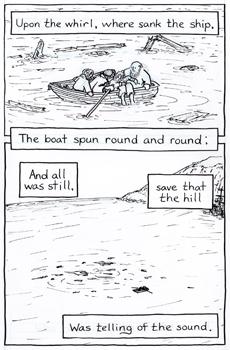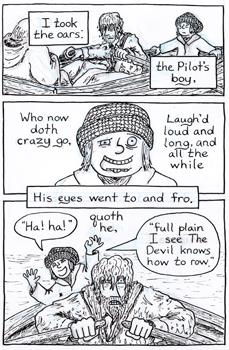 of