The Takeaway
Ten Years Later, Tavis Smiley Renews 'The Covenant with Black America'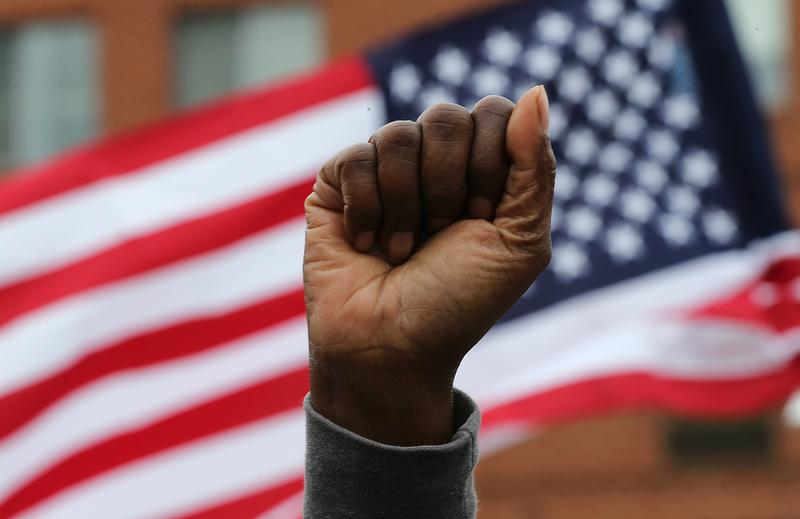 Click on the audio player above to hear this interview. 
From Trayvon Martin to the rise of the #BlackLivesMatter movement, America's racial divide has been at the forefront of the national conversation in recent years. Though the dialogue has shifted, the underlying issues surrounding racism in the United States have been around for generations.
Back in 2005, TV and talk show host Tavis Smiley moderated the annual State of the Black Union—a day-long forum where educators, politicians, and religious leaders outlined what African Americans could do to advance their communities by setting in motion a national plan of action to address the most pressing issues.
The outcome of those conversations, "The Covenant with Black America," was published as a book in 2006. The series of essays from notable contributors addressed the top 10 issues facing African Americans. From crime reduction and financial well-being to health and education, the book was a primer for moving black America forward. The collection would reach number one for non-fiction on the New York Times Best Seller list.
What has changed in the decade since "The Covenant" was released? Tavis Smiley has an updated assessment with "The Covenant With Black America: Ten Years Later." Here, Smiley, host of The Tavis Smiley Show from Public Radio International and the PBS television program "Tavis Smiley," reflects on "The Covenant" and the future of race relations in America. 
What you'll learn from this segment:
What "The Covenant" has and hasn't accomplished since 2006.
What experts and activist envision for the future of the black agenda.
What lessons have been learned in the last 10 years that may inform future actions.