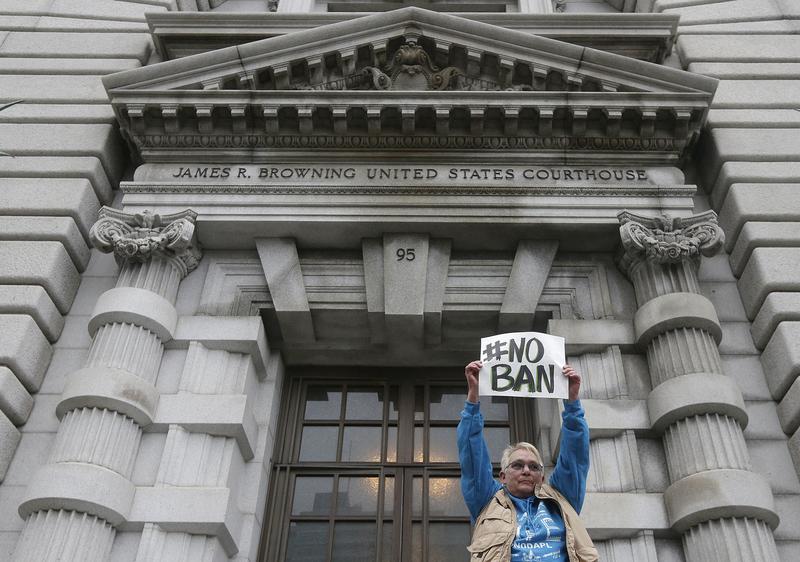 With three judges in agreement and two little words meaning they spoke as one, the 9th US Circuit Court of Appeals rejected President Donald Trump's ban on travel and immigration from seven mostly Muslim countries. 
In a per curiam, or "by the court," decision, the panel of judges upheld a temporary restraining order from a district court that halted the executive order issued by the White House two weeks ago. The case will now likely go to the Supreme Court, where eight justices will rule on the case.
Leon Fresco, the former top immigration attorney in the Obama Justice Department, joins us to explain the ruling, and take a look at where they case could go.
A larger issue at stake is the extent to which courts have oversight of presidential executive orders. The government argued that presidents can move unilaterally when national security is threatened, but judges have rejected those arguments. 
The 9th Circuit's decision said "It is beyond question that the federal judiciary retains the authority to adjudicate constitutional challenges to executive action."