Court Interpreters Wanted — Especially Urdu Speakers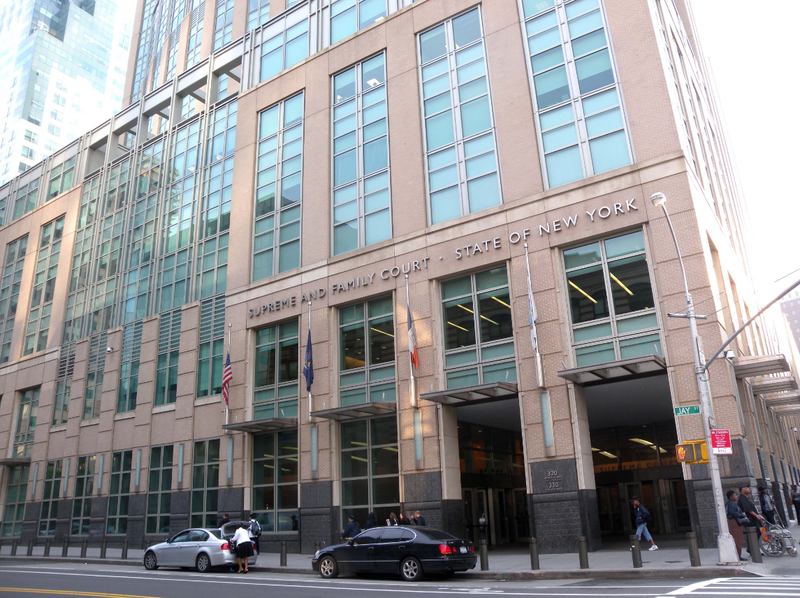 New Yorkers who don't speak English often face delays in civil court because of problems getting interpreters, according to a survey by Legal Services NYC.
The free civil services organization questioned 87 of its own lawyers who deal most often with clients who don't speak English. Almost three-quarters reported having experienced interpreter-related adjournments. Twenty-eight percent said half of all appearances were delayed two hours or more for an interpreter.
Christine Clarke, who directs the Civil Rights Justice Initiative at Legal Services, said waiting a few hours is more than an inconvenience.
"That can take up your whole day, you lose a day's worth of work, you need to get childcare for your kids," she said. "And your lawyer might have other obligations and not be able to wait all day."
She said these logistical problems mean clients wind up coming back to court again and again while going through difficult experiences, like eviction proceedings or a divorce. Clarke also noted that most people in housing court can't afford lawyers. Without a lawyer, those who don't speak English might not even know they can request an interpreter. New York State law provides for interpreters when needed in both civil and criminal courts.
Legal Services included recommendations in the survey, such as hiring more interpreters and publishing annual data on which languages are spoken most often in order to assess the needs. It noted that the court system needs more Urdu-, Bengali- and Arabic-speaking interpreters in particular. 
Ronald Younkins, Executive Director of the state office of Court administration, said there are plans to hire more interpreters, and to make it simpler to request one online. "These are all areas we are focused on," he said, adding that his office will release its own action plan in a few weeks, addressing many of the concerns in the Legal Services survey. 
The office released its first action plan devoted to language access in 2006. He said interpreters are requested each year in more than 100 languages.
Younkins said the state has 301 interpreters throughout its court system, most of them in New York City. These include 248 Spanish speakers, 47 who speak other languages and six American Sign Language interpreters. He said per diems are also used and that the court will add a new entry level position for interpreter trainees, to help with recruitment.
The court system is also relying more on remote, video interpreting for short proceedings, he said.