Corn, Tamales, and the Apple Marys: A Brief History of Women Street Vendors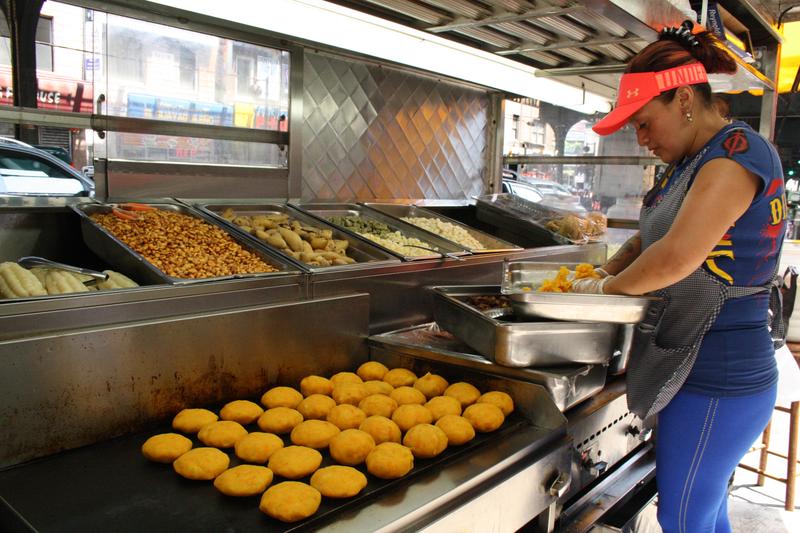 One of the most popular trends in New York is the food truck, a freshly painted, app-friendly, mobile restaurant that promises the most authentic "ethnic" finger food, whether in the form of tacos, gyros or crepes. However when it comes to street food, these elegant food trucks are the exception. Ninety per cent of street vendors in New York are immigrants, half of them women, and most are not selling in pricey food trucks around midtown but in low-income, ethnic neighborhoods.
Camila Osorio comes to us from Feet in Two Worlds, a project that brings the work of immigrant journalists to public radio. She reports on women vendors whose work has been unrecognized, despite the fact they might be cooking the most authentic tamales.