Cop Shot for First Time on de Blasio's Watch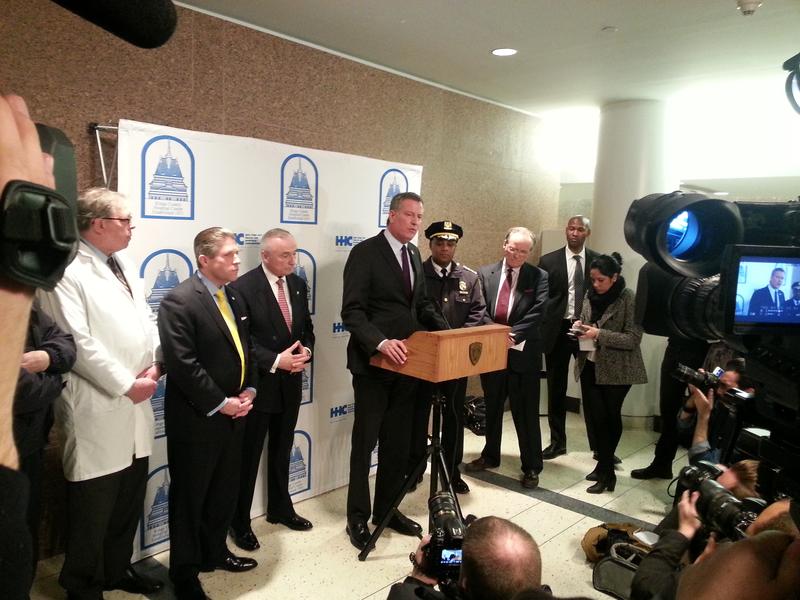 A New York City police officer has been shot for the first time this year, and the first time since Bill de Blasio became Mayor.
It happened in Crown Heights, Brooklyn on Wednesday evening, when 26-year old rookie officer James Li and his partner were pursuing a fare evader on a bus, and the man withdrew a gun and fired on Li.
Li was taken to Kings County Medical Center with injuries to his left and right thighs and groin. He was listed in stable condition.
After visiting with the officers, Mayor de Blasio spoke to reporters. He called the officers "heroes." He also praised good Samaritans who witnessed the crime.
"The fact that citizens immediately came to the aid of the fallen officers, the fact that citizens pointed out to the other responding officers where the perpetrator had gone – this is something all New Yorkers should also be proud of," de Blasio said.
Police arrested 28-year old Rashaun Robinson and took him into custody shortly after the incident. They said he has six prior arrests. Police also recovered the gun they believe was used to shoot officer Li.