Cooper Union Tuition Plan Gets Final Approval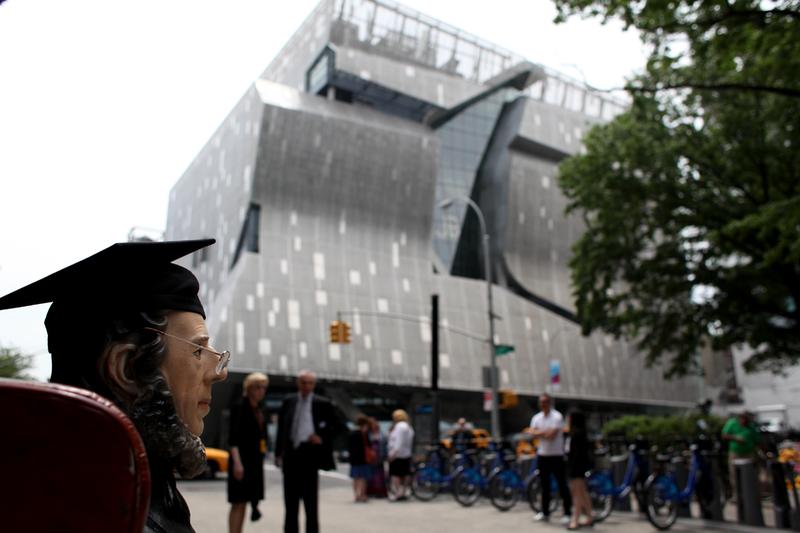 Cooper Union will no longer be providing a free education. The school's 23-member board of trustees voted Friday to charge tuition to the incoming class for the first time in the school's more than hundred year history.
The vote comes after a tumultuous year of protests in which students occupied the school president's office for 65 days.
A group of trustees, alumni, staff and students formed after the protests, attempting to "seek an alternative to tuition."
In a statement released late Friday following the vote, the board re-affirmed its position that charging tuition is now necessary to ensure Cooper Union's financial stability. But the board also said it will continue to look into ways "to increase student aid over time, augmenting need-based financial aid and ultimately perhaps even restoring the full tuition scholarship."
Many were dismayed by the news. Mike Essl, an associate professor at the school, said the board was "cowardly" in choosing to charge tuition. "I think the board of trustees just destroyed a 154-year tradition of free education," he said. "I think they've ruined Peter Cooper's legacy. I think they've destroyed the Cooper Union."
Since the school put up a new engineering building in 2009 it has been under great financial pressure. The school's president, Jamshed Bharucha, proposed charging students tuition last April to help alleviate projected $12 million annual deficit.