Conservative New Yorkers React to Trump's Immigration Speech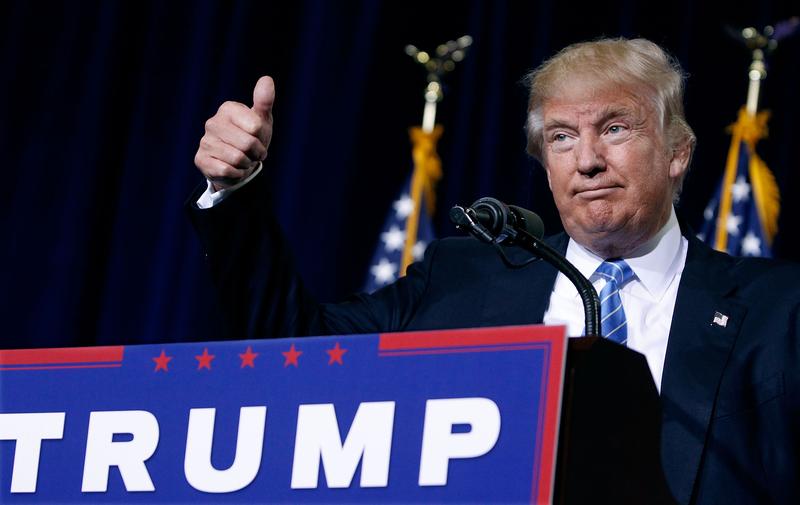 Donald Trump was expected to moderate his views on immigration during a speech in Phoenix Wednesday night. Instead, he continued to depict immigrants in the country illegally as criminals.
Three WNYC reporters watched the speech with conservative New Yorkers to gauge their reactions to Trump's speech. 
Jacqueline Guillen, a 36-year-old securities lawyer and daughter of immigrants, pumped her fist in excitement over Trump's words.
"It sounds so nasty to say it because the politically correct thing would be to say 'peace and love, one beautiful country, everybody comes in, you have, you share.' But the reality is that it comes to a point where you don't have any more to share," Guillen said. 
Meanwhile, Mark at the Staten Island ferry terminal says he's a conservative, but takes Trump and his rhetoric with a grain of salt.
"He changes what he says all the time," Mark said. "You don't know what to believe with the man."
And in Manhattan, Adolpho Perez, a Bronx resident who immigrated to the U.S. from the Dominican Republic, says he felt pressured to support liberal candidates. But he says he is a conservative and appreciated what Trump had to say.
"If people come here to rob, to kill, no, you have to send those people back. And there shouldn't be no sanctuary cities, you know, if you are bad you should go back to your country. I loved him [Trump] reiterating and saying that."
Correction: WNYC has learned that Guillen is not Jacqueline's legal surname, but a name she uses online. She prefers to keep that private.