The Takeaway
Rep. John Lewis Tells the Struggle For Civil Rights in Graphic Novel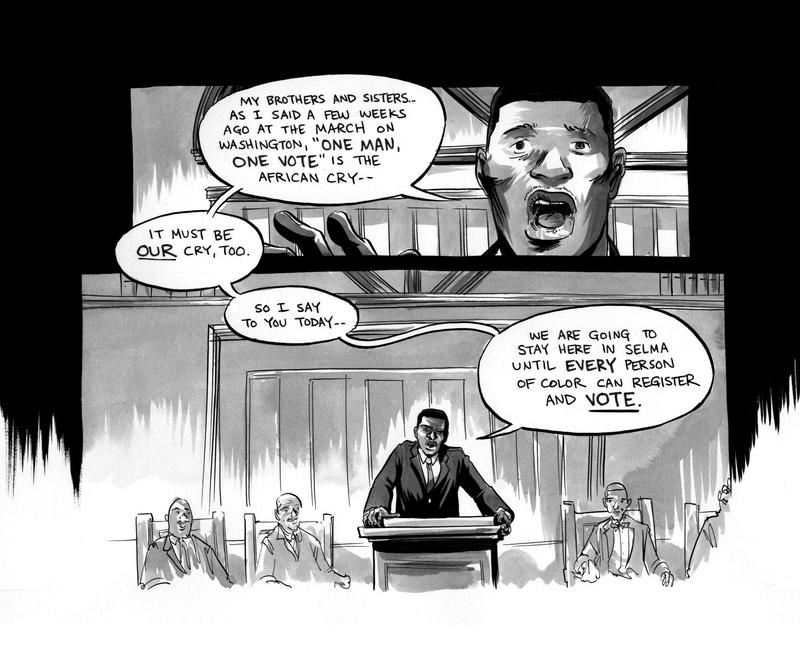 Click on the 'Listen' button above to hear this interview.
It was only 53 years ago that four little black girls were killed in the bombing of the 16th Street Baptist Church in Birmingham, Alabama. This is where the final installment of Congressman John Lewis' (D-GA) graphic novel, "March," begins.  
Over the next two hundred pages or so, readers are immersed in a series of events that helped shape America's current racial and political climate.  We are given a bird's-eye view of protests that occurred in the deep south in the early 1960s, including the march on Selma and over the Edmund Pettus Bridge, where Congressman Lewis thought he would die.
The memoir ends at the White House in 1965, when then-President Lyndon B. Johnson signed the Voting Rights Act into law. Lewis celebrated and then rushed to register people to vote.
The 76-year-old congressman, along with co-author Andrew Aydin and graphic novelist Nate Powell, have came together to tell history in this way, and came together in The Takeaway's studio today to share the process with us. Click on the 'Listen' button to the hear our full conversation with Congressman Lewis, Aydin, and Powell.