Congratulations to the National Book Award Finalists!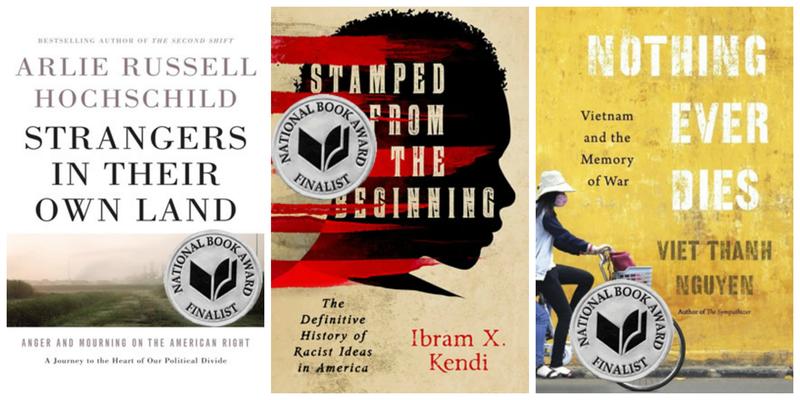 Congratulations to National Book Award finalists for non-fiction (and Brian Lehrer guests) Arlie Russell Hochschild, Ibram X. Kendi, and Viet Thanh Nguyen!
In case you missed them, here are their interviews with Brian:
In Strangers in Their Own Land: Anger and Mourning on the American Right (The New Press, 2016), sociologist Arlie Russell Hochschild travels to the Louisiana bayou to explore the emotional roots of some conservative movements like the anti-tax Tea Party or support for businessman/candidate Donald Trump.
Ibram X. Kendi explains the evolution of racism in America and why it still lingers through the lives of five American thinkers in Stamped from the Beginning: The Definitive History of Racist Ideas in America (Nation Books, 2016).
Viet Thanh Nguyen, whose novel The Sympathizer (Grove, 2015) won the Pulitzer Prize, talks about some of the ambivalence in how immigrants view America in Nothing Ever Dies: Vietnam and the Memory of War (Harvard University Press, 2016).