The Takeaway
Global Leaders Confront Climate Change at Home and Abroad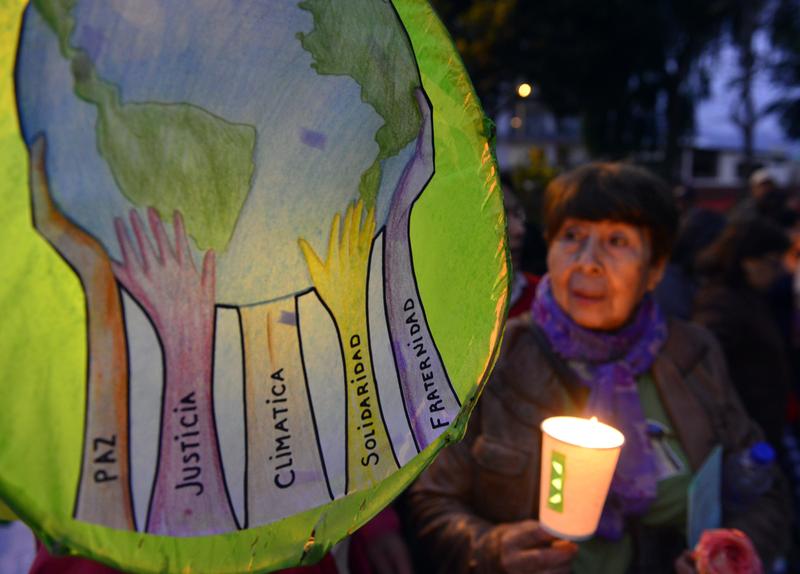 Global leaders are gathering in Lima, Peru for United Nations-sponsored climate change talks. It will be the last major gathering before a new climate pact is finalized in Paris at the end of 2015.
Though representatives from nearly 200 nations are in the Peruvian capital, much of the focus is on China and the United States. In early November, President Barack Obama and Chinese President Xi Jinping reached a landmark deal to cut carbon emissions by 2030—the first such deal China has ever agreed to.
Jody Freeman, the director of Harvard University's environmental law program and the former White House Counselor for Energy and Climate Change, says that having two of the world's biggest polluters at the negotiation table makes all of the difference.
"The terrible air pollution problem in China may be driving them even more than the problem of climate change," says Freeman. "Either way, the U.S.-China deal is a game changer and it adds tremendous momentum to these talks in Lima. The U.S. and China are the two indispensable nations on this problem. Together, they're responsible for 40 percent of global emissions."
Freeman adds that the deal struck in November has effectively "set the tone for the rest of the world" when it comes to climate change.
"China can definitely learn from our technological developments," she says. "Part of what the [U.S.] president has been negotiating, really starting in the first term, were a bunch of deals, exchanges, and collaborative efforts on technology sharing and learning. That's a huge step on how you make progress on controlling these dangerous pollutants."
According to Freeman, when it comes to carbon-emitting plants, no inexpensive or widely available technology currently exists to capture carbon. Though it may be developed in the next several years, she says that nations like the U.S. and China need to be focusing on improving the efficiency of carbon-polluting power plants, in addition making a switch from coal to natural gas and eventually renewable energy.
"That's actually what China has committed to do," says Freeman. "It's kind of an amazing commitment they made in this deal with the U.S.—to achieve 20 percent non-fossil fuel based energy by 2030. That's a big commitment and a sign of what's possible."
As rich and poor nations in Lima attempt hash out key elements of this U.N.-sponsored agreement, at home President Obama is pressing an aggressive environmental agenda of his own.
"The Clean Air Act is the reason we don't look like China today," Freeman says of U.S. policy. "We have relatively clean air despite population growth and industrial development."
Freeman says the Clean Air Act is a great model for the negotiating parties in Lima. American lawmakers designed the law to be a "living" document much like U.S. Constitution.
"What's beautiful about the Clean Air Act is Congress wrote it in a way that gives the Environmental Protection Agency flexibility to deal with new problems, risks, hazards, and dangers to public health and the environment," she says. "That is why it gives the flexibility to also regulate greenhouse gas emissions."
According to Freeman, President Obama is using the Clean Air Act far more aggressively than other American presidents in the past. Additionally, Freeman says that President Obama's unilateral action on climate change is also folded into the agreement with China.
"He's made a commitment to reduce greenhouse gases by up to 28 percent of 2005 levels by 2025," she says. "He's relying on executive authority and using the Clean Air Act and some other laws on the books to fulfill the commitment that he's made."