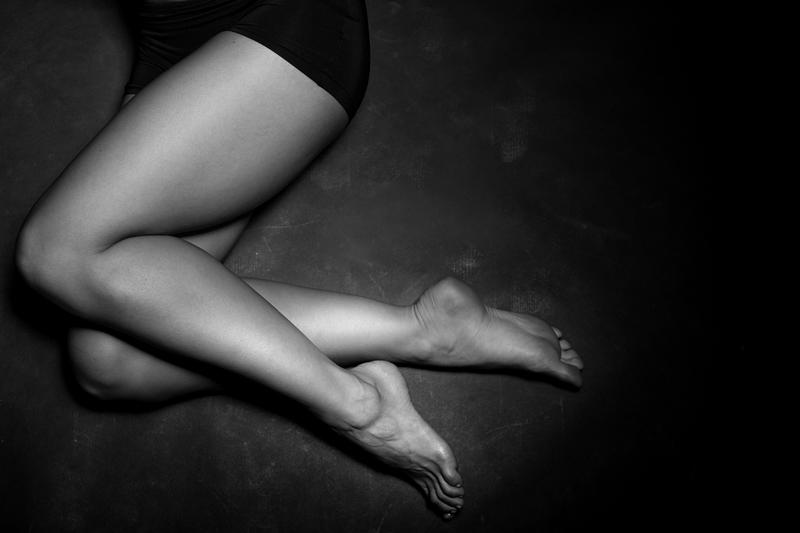 What do you see when cancer becomes a mirror for a lifetime of self-examination, self-scrutiny, and self-reflection?
"It's funny because when I was younger, I have a scar on my face from a car accident that I was in and, you know, I used to be so insecure about this scar," says Crystal Miller. "As I got older when I would talk about it, and people would be like, 'What scar?' They hadn't noticed it. And that's when I knew, it's all about how you feel about yourself, and for a lot of people those aren't the things they notice about you first. So I feel like if I feel sexy, if I feel beautiful, other people usually feel that way about you."
Crystal is 28-years-old and battling breast cancer at a time when she should be living her life like every other twenty-something in New York. She's one of the three women we're profiling for our series, Under Her Skin: Living With Breast Cancer, an intimate portrait of the lives of African-American women living with the disease.
We're a month in to our six month journey with these women, and the conversation has turned to body image—body image after chemotherapy, after surgery, after hair loss and radiation, and all of the things that come along with a diagnosis
" I don't feel like this has made me feel any less feminine than I was before, but it was something that I was concerned about in the beginning," Crystal says in her July 29 audio diary. "And some of the ways I made sure that I felt this way was by looking at myself, looking at myself after surgery in the mirror and appreciating what I saw."
Anita Coleman is 54-years-old. Based in Los Angeles, Anita is a mother and grandmother, fighting breast cancer for the second time. 
"For some strange reason as my hair grows back, it is totally really doing its own thing and nothing will hold it down," Anita says in her July 31 audio diary. "I mean I look like Alfalfa in one place, it would be on the verge of Pippi Longstocking if it kept growing that way my hairs would be sticking so no I will wear headbands hats wigs but if my hair does not grow in completely, I'll still be okay because I can work around that."
Confronting a body changed by the disease is something Anita has been through before. She underwent reconstruction after her first battle with breast cancer in 2001.
"The purpose of the reconstruction was to make me look like a woman, make me look whole again," says Anita. "But little did I know I was already whole and I have always been whole. But the journey had to take me to the place where I realize how whole I really was, because even after the reconstruction I had to conquer the look. And when I say conquer the look, I look fine on the outside to the human eye, but I know what I saw in the mirror I saw a lot of scars because I have had a lot of surgeries. My bikini line has a couple of frowns and ridges, but I'm okay with that because I had to learn I am still here."
But it's Lisa Echols in Memphis, Tennessee who has undergone the most drastic change.
"I had both breasts removed. With that there is no natural breast tissue, so it has affected my body. But the thing is, it has not affected me and how I live from this point on," Lisa says in her July 22 audio diary.
Lisa underwent a bilateral mastectomy at the end of June. She's decided to go ahead with reconstruction, a decision she say's her husband supports.
"You know you have a choice now about having a reconstructive surgery to give you this sense of identity as a woman," she says.
In The Takeaway's breast cancer Facebook group, where lots of women with breast cancer are sharing their stories, Jessie Miller from Frisco, Texas told us she found herself in a very different situation after undergoing a double mastectomy.
Two failed attempts at reconstruction left her in a dark place.
"By July of 2011 I was completely flat healing," says Miller. "I had a hard time for about a year after that to look at myself in the mirror and not just see the scars. That was pretty much all I saw."
But where she once saw scars, Jessie now sees a survivor.
"Breast cancer does not have to define who you are," she says. "In the end, it's just how you feel about yourself, and right now I feel so wonderful about where I am right now. I got through it and the image I see now of myself is not the scarred person that I was, but a beautiful survivor who can get through anything in their life."
"I was diagnosed with stage 2 breast cancer in August 2013, had bilateral nipple sparing mastectomy a month later, reconstruction surgery in April 2014," says Silke Pflueger from Los Gatos, California. She wrote to us in our Facebook group on July 17, 2014, and the story she shares is one of hope.
"I'm skinnier, I'm healthier and I'm happier than I ever was," says Pfleuger. "I've always worked out, but now I work out a lot and it shows and I feel great. Also, because I lost 30 pounds and because I have beautiful new boobs. My husband even called me one day on his way to work to tell me how beautiful I am, that's not something he's ever, ever done. He's a German and they don't do that. There will always be the fear that it will come back but I'm determined to enjoy every bit of my life in the meantime and I'm feeling good and I'm really looking good."
"I believe that if you strip off the skin, we're all the same up underneath."
Silke's mentality is one shared by Anita Coleman. 
"You keep living. You get a little pouch you get love handles but you still are the same person, you're still that same beautiful being," she says in her latest audio diary. "And to find yourself knowing that you are beautiful regardless to what you look like. I want to be considered and remembered by the person I am, not how I look."
We thank Lisa, Anita, and Crystal, and all of our listeners who have been brave enough to share your thoughts and your fears with us.