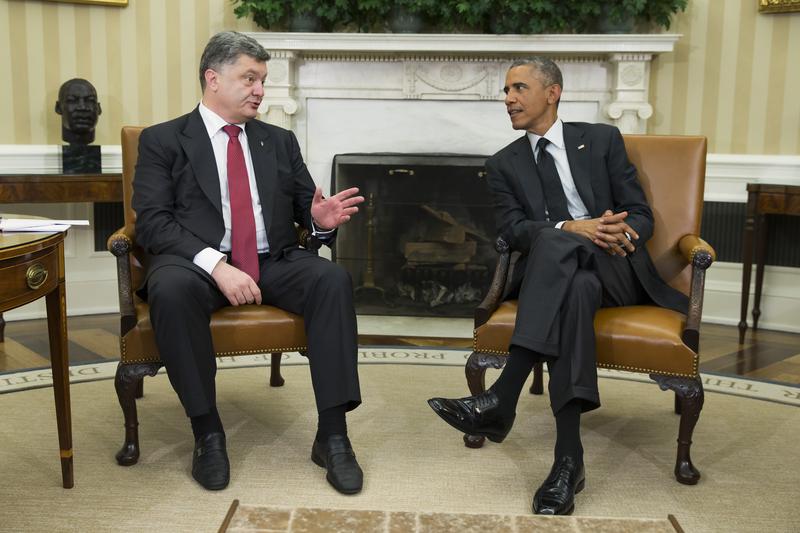 Click on the 'Listen' button to hear the interview.
President Obama is expected to meet with Ukrainian President Petro Poroshenko on the sidelines of the United Nations General Assembly this week. Likely on the agenda will be how to re-ignite the peace process and pressure Russia to stop the aggressive war games along Ukraine's eastern border. The two year war has claimed thousands of lives between Russian backed separatists and government forces there.
Tensions between Washington and Moscow have increased as Russia builds up its military presence along its eastern border and in Crimea, which Russia annexed from Ukraine in 2014 to wide condemnation. 
Russian President Vladimir Putin will not attend the General Assembly this week. He and President Obama discussed Ukraine at the G-20 earlier this month in a conversation the president described as "constructive."
William Courtney is former U.S. ambassador to Kazakhstan and Georgia and adjunct senior fellow at the non-partisan, non-profit Rand Corporation