Confessions of a Nashville Power Couple
Wednesday, May 21, 2014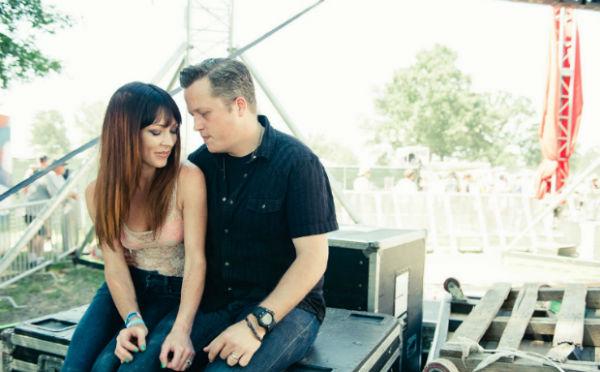 (David McClister)
Jason Isbell was performing in bars before he could drink in them. By his early 30s, he'd played the Grand Ole Opry, joined the Drive-By Truckers, and gotten married and divorced. And when he found himself drunk one morning in a McDonald's parking lot, he was lucky enough to have just the right person to call: Amanda Shires, a musician he'd chased for years who finally gave him a chance and helped him get clean.
Now they're more than a year into their marriage, and Jason, a self-described "philanderer in a past life," is two years sober. But this new life doesn't come without its challenges. Jason's still an Alabama boy learning to be a feminist husband, while Amanda is figuring out where her own career fits in amid his success and their plans to raise a family. 
I went down to Nashville on the day Jason and Amanda were going house hunting, and I spoke to them about love, liquor, trust, and staying connected when everything in your lives is changing.
INTERVIEW HIGHLIGHTS
On Building Trust in Early Marriage:
Jason: We didn't know each other very well, and I was a philanderer in a past life, so it was hard for her to trust me, you know . . . I wasn't an easy person to trust, because I hadn't been sober very long, and I felt like I hadn't been a grown-up at that point.
Co-parenting and Family Planning:
Amanda: Generally when a woman has a child, the child is always left to the woman. The guy can go off touring or gallivanting around the world. I understand there's sacrifice and everything, but I'm still a selfish person. I still want my own career and freedom and time. I want the — and I don't know how this is gonna work, I guess I'll see. I feel like if I do have a child, it's something I'd be very involved in.
Jason: I'll be there until the baby — or I'm — gone from the earth. I'll take care of it. I'm not gonna screw up on that responsibility. But at the same time, that motherly instinct when it's combating the desire to be your own individual person for a woman, I can't even weigh in on that. That's just incredibly difficult for me to even wrap my head around. 
Cheating Is Lose-Lose:
Jason: We don't ignore it, the fact that there are other people vying for our attention. And that when you're on the road, it makes it easier to think you can get away with stuff like that. We discuss it. If somebody's worried, we talk about it. And usually if you name something, it becomes a lot less difficult to defeat.

Amanda: Some days, I'm like, whatever he does, I have no control over his actions. Whatever he does or does not do, it's no reflection on me. . . . Sometimes it helps me to say it right out, or say it in my brain, I'll feel so bad for you if you f*** this up. I say it all the time.
Read a full transcript of the interview.
Jason and Amanda performing "Cover Me Up" on APM's Wits:
Jason and Amanda playing "Traveling Alone" on WNRN:
You can also hear Jason and Amanda performing songs off "Southeastern" on Soundcheck.
Jason and Amanda have also been into The National and The War on Drugs lately.
The National performing "Pink Rabbits" on 89.3 The Current:
The War on Drugs, "Red Eyes":
Music Playlist

Take a Ride - Death, Sex & Money Theme

Artist:

The Reverend John Delore and Steve Lewis

Label:

John Delore

Bulletproof

Album:

Down Fell the Doves

Look Like a Bird

Album:

Down Fell the Doves

Cover Me Up

Artist:

Jason Isbell and Amanda Shires