Con Ed Hunting for Possible Gas Leak in 127-Year-Old Pipe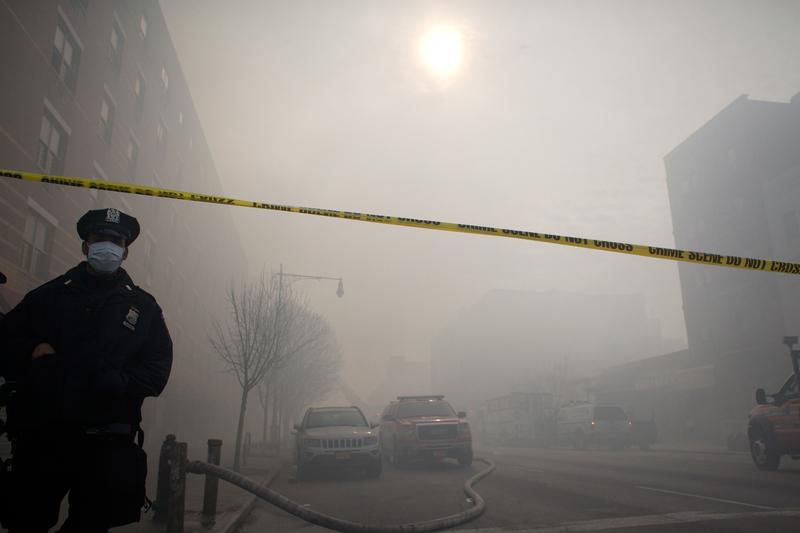 Less than two weeks before two East Harlem buildings exploded, leaving at least eight dead, Consolidated Edison workers checked the 127-year-old gas main in front of the site and found no apparent leaks, according to a ConEd spokesman.
While the utility has no evidence that a leak was to blame for Wednesday's blast, the company is treating the fiery disaster as the probable result of a gas leak, said Edward Foppiano, the utility's senior vice president of gas operations.
"Right now we don't know if our gas pipes are leaking," Foppiano said, adding that an investigation in underway. The utility shut off gas to a small area around the site Wednesday afternoon and five buildings were evacuated.
After Wednesday's explosion, a number of neighborhood residents were quoted in media outlets complaining that they've noticed a gas smell in the past.
Foppiano said the utility checked its records and hasn't had many complaints in the area.
Utility workers did respond to a leak in May 2013 at 1644 Park Ave., one of the buildings that exploded.
That leak was purportedly fixed in June 2013 after the city's Buildings Department approved a permit to install 120 feet of three-quarter-inch gas piping at the site, records show.
ConEd inspectors were back out in July to check the work and turn back on the gas, Foppiano said.
The company that did the work, New York Heating Corp, did not respond to requests for comment.
"There was no other activity on that block," Foppiano said. "There were no other recent calls for leak response on that block."
Outside the properties, workers replaced a 70-foot section of gas main in 2011 during water service excavation.
The bulk of the main on that block, however — about 150-feet — is cast iron from 1887. ConEdison has been working to replace such aging pipe citywide. Foppiano said cast iron mains can be in the ground for a couple hundred years and age is not necessarily a factor.
The Park Avenue main is not slated to be replaced in the next three years. Inspectors surveying for possible leaks outdoors checked that block on Feb. 28 and their equipment found no evidence of a gas leak, Foppiano said.
At 9:13 a.m. on Wednesday, ConEd got a call from a customer at 1652 Park Ave. complaining of a possible leak. A crew was on the way when the buildings exploded.