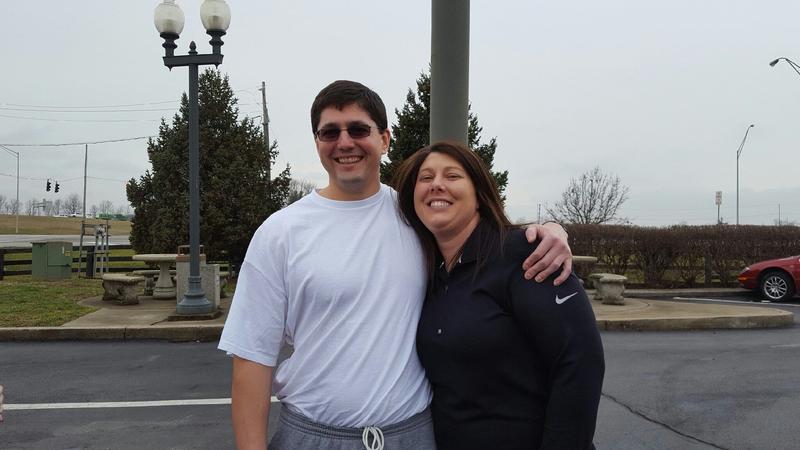 Click on the 'Listen' button above to hear this segment.
Last week in The Takeaway series "Commuted: Life After Prison," we brought you the story of newly-released inmate Aaron Glasscock. Back in 1999, the Kentucky native was just two months shy of graduating from college when he was sentenced to 30 years in federal prison for a non-violent drug offense. This past December, Glasscock's sentence was one of the more than 1,900 commuted by President Barack Obama.
Our series documented the few precious hours before and after Aaron's release as his family made final preparations before picking him up, and as Aaron came to the slow realization that freedom doesn't taste the same when you haven't had it your entire life.
Aaron is currently living in a halfway house in Louisville, Kentucky. We will be checking in with him periodically to see how he is adapting to life outside of a jail cell. We played a portion of our first check in with him last week where we learned he had 21 days to find a job and he explained his anxious moments navigating public transportation.
Today, we check in with him again to see how he is doing.