Comptroller Puts Brakes on 311 Contract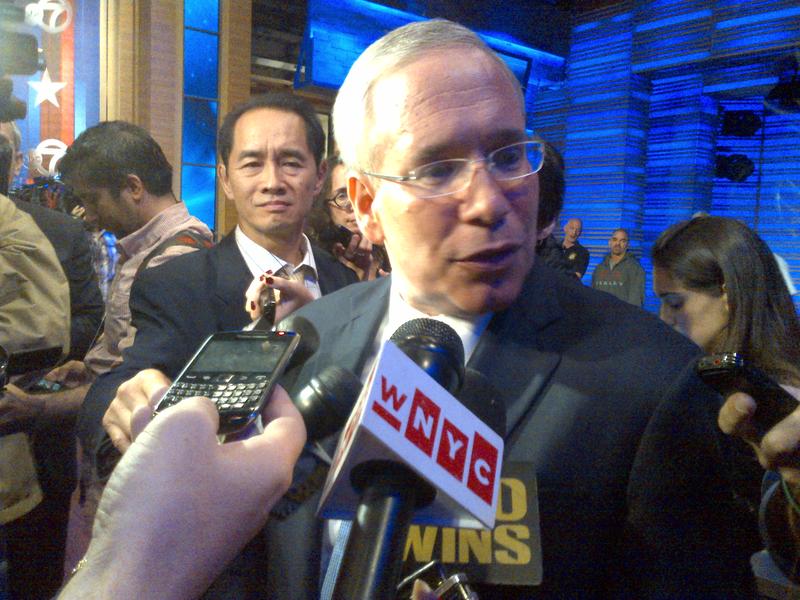 City Comptroller Scott Stringer says he's reviewing a new contract with the tech company CGI to overhaul the 311 information hotline. The company was the main contractor on the federal healthcare website, and many blame CGI for the glitches in that program's rollout.
Speaking on the Brian Lehrer Show, Stringer said he hasn't rejected the deal yet, but he has questions. 
"It's very important that as we seek to upgrade the 311 system that we get it right, and part of what we saw during the previous administration is that these technology contracts just ballooned cost-wise out of control," he said.
Stringer said the Bloomberg Administration signed off on the $10 million contract "at the last minute" in December, and said he'll be taking a close look at all the city's technology contracts in the months to come.
Stringer said he'll also be keeping a close eye on negotiations with the city's 152 bargaining units, which have been working under expired contracts for years. Stringer said the city's AA bond rating allows it to borrow money at cheaper rates, but that could be in jeopardy if contract negotiations don't move forward.
"Rating agencies look at where the pressure point of a budget is," Stringer said. "Clearly the unresolved labor contracts cause us potential planning problems down the line...It's time to begin a robust negotiating process."
Mayor Bill de Blasio says brokering new contracts with the city's 300,000 workers will be a top priority. But he has said the unions will have to identify savings in order to pay for retroactive raises, which will likely be a sticking point in negotiations.