Comptroller Finds Homeless Services Agency Mishandled Sandy Money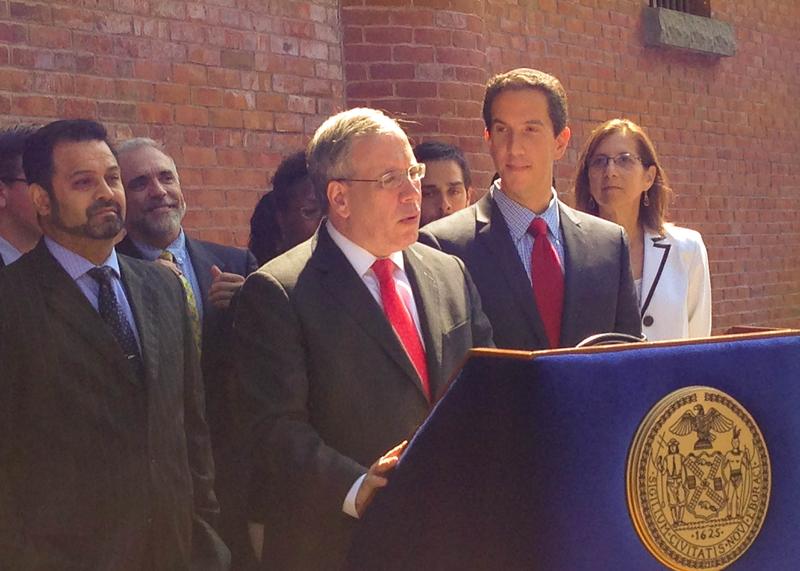 The City's top fiscal watchdog said the Department of Homeless Services mishandled thousands of dollars in emergency contracts after Hurricane Sandy. Comptroller Scott Stringer said sloppy oversight and a lack of monitoring procedures led the agency to pay at least $31,000 dollars for services they never received.
"They didn't have diaries. They didn't have logs or other documentation to show the level of monitoring work that took place," Stringer said. "It's almost like it didn't happen at all."
An audit conducted by Stringer's office found that DHS was unable to provide details about its internal monitoring procedures. When officials surveyed eight of the 20 contracts, they found that in two cases Homeless Services had paid vendors for ineligible services, including $28,000 to one contractor for maintenance that took place after the contract had expired.
Assemblyman Phillip Goldfeder, who represents Sandy-struck areas of Queens that include Breezy Point and the Rockaways, blasted the agency for mishandling the emergency payments.
"You do audits and you hope that things are moving in the right way, that agencies are doing the right thing," Goldfeder said. "Once again, Department of Homeless Services has proven that they do not take the public trust seriously."
The Comptroller's Office said without records of oversight procedures, emergency spending by city agencies may not be eligible for reimbursement by FEMA.
The Department of Homeless Services wrote in a statement that it will clarify its oversight procedures, but believes it followed FEMA regulations for monitoring contracts.