The Takeaway
Composing a Little Magic for the Barneys Holiday Windows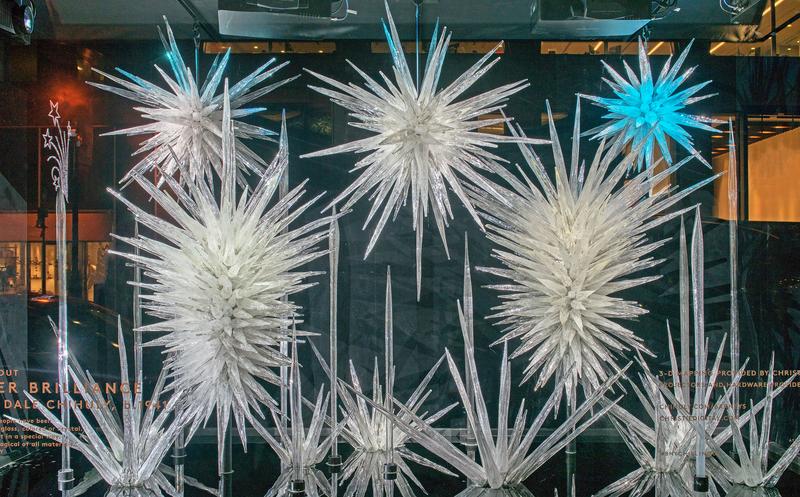 Click on the audio player above to hear this interview.
One of the most distinctive features of the holiday season are the glimmering store windows that call to us from the sidewalks, begging us to stop, stare, and take in a little bit of magic.
Consider everything that goes into them: The lights, the moving pieces inside, the delights that children and adults dream of finding under the tree on Christmas morning. And of course, there's the music.
Sometimes it's hymns, sometimes it's classic carols, and sometimes, if you're lucky, it's an original composition, commissioned just for the window in front of you.
That's the case at Barneys, the department store with, arguably, the most extravagant Christmas windows in New York City, if not the country.
This year, Barneys has four over-the-top installations, each with their own musical compositions. Hannis Brown is the composer for two of those installations.
A composer who has written extensively for films, multimedia projects, and the concert hall, Hannis is also a producer for New York Public Radio's Q2 Music.
Can't make it to New York to see the Barney's window? We've got you covered—check some photos and a video about the Barney's window below.