The Complicated Race for One Long Island Congressional Seat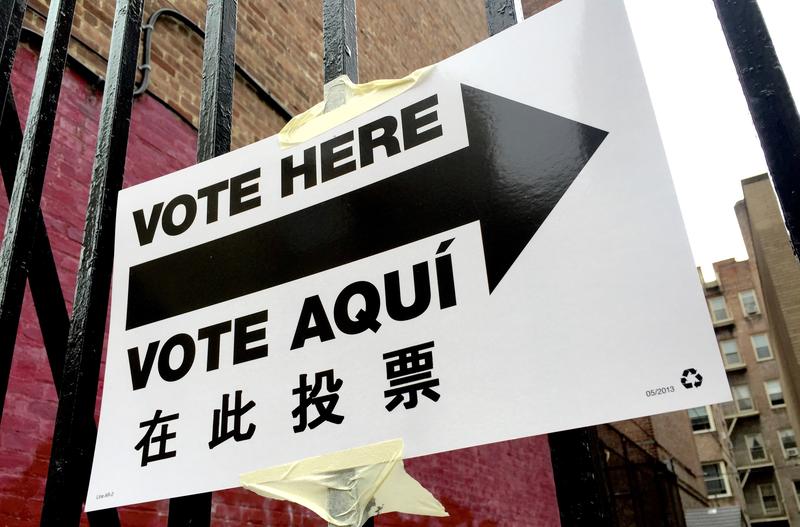 UPDATE: A federal court Tuesday upheld an earlier decision setting an Oct. 6 Republican primary for New York's 3rd Congressional District. But the court decided not to move the general election date — meaning voters will choose a new representative on Election Day,the same day they vote for president and other federal, state and local offices.
This is the previous story:
The candidates running for a Long Island Congressional seat are headed to federal court in Albany today to find out whether there will be a do-over of the Republican primary — and a possible general election in December.
The case means voters in New York's third congressional district may have to go to the polls an astonishing six times to vote in every election this year. And some observers think presidential politics are at play.
"This case has more turns than most 'Law & Order' episodes," said WNYC's John O'Connor. "Like just about every political story this cycle, this one also has a tie to Republican Presidential nominee Donald Trump. Opponents of Republican Candidate State Sen. Jack Martins say that by asking for the general election in the district to be held in December, he's trying to avoid having to appear on the same ballot as Trump."
O'Connor said that's because the GOP worries a big Trump loss could drag down other Republicans for Congress as well. 
A new primary for the race is set for Oct. 6, after a judge ruled Republican candidate Philip Pidot shouldn't have been excluded from the first ballot. That decision is on appeal.