The Complicated Legacy Bratton Leaves Behind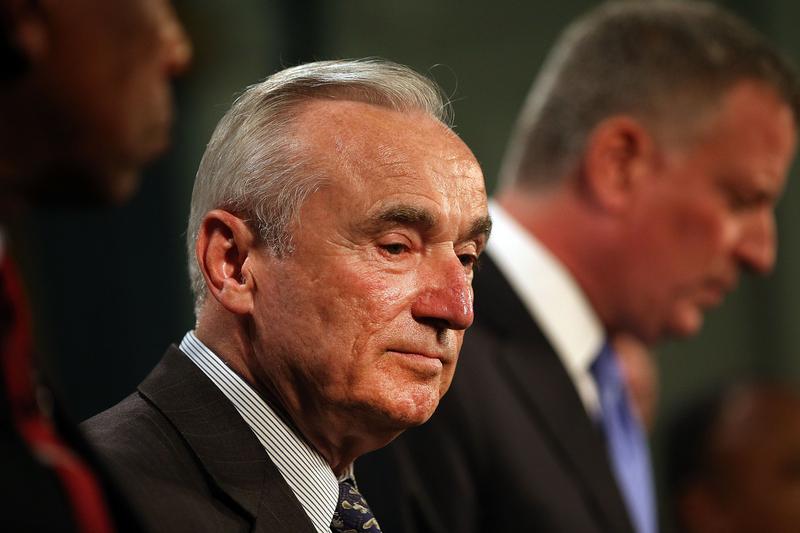 Police Commissioner William J. Bratton returned to New York two-and-a-half years ago to fix a department that was besieged by claims of racial bias. But while he drastically reduced the use of stop-and-frisk tactics, he is retiring amid unprecedented turmoil between police and communities of color.
WNYC's Robert Lewis said Bratton leaves a complicated legacy. He's known as the architect of the controversial "Broken Windows" strategy of policing, but has also tried to improve the department's relations with blacks and Hispanics.
"In this most recent stint as commissioner, Bratton seemed to try to reconcile these two views." said Lewis. "I suspect criminologists, sociologists and others will be studying the impact his crime fighting strategies have had for years to come."
Lewis spoke with WNYC Morning Edition Host Soterios Johnson.