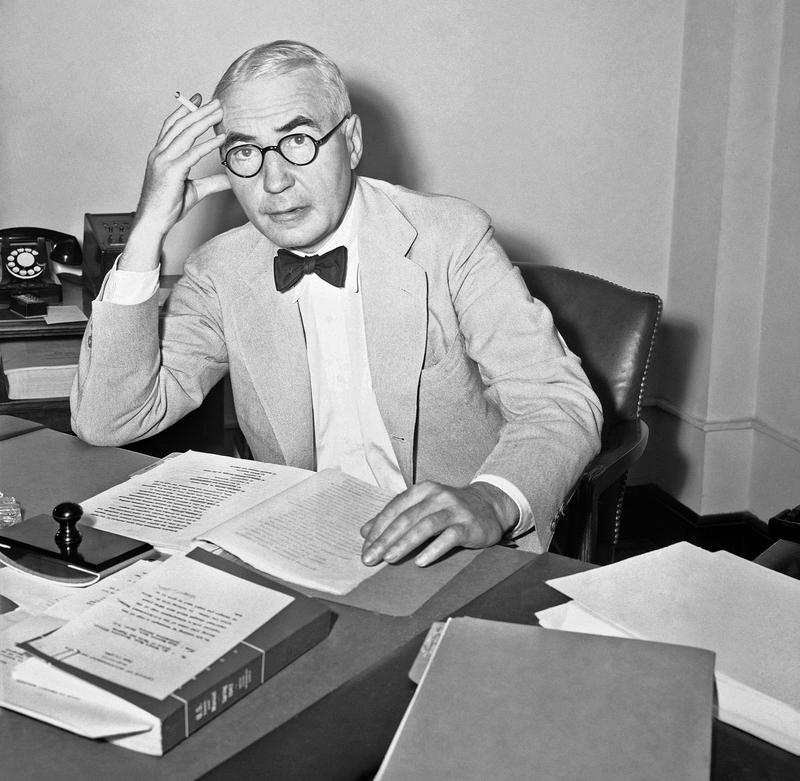 This episode is from the WNYC archives. It may contain language which is no longer politically or socially appropriate.
Episode #4.

Report by Elmer Davis, Chief of Office of War Information, describing the week's war news.

Discussion of success in Tunisia; it's too early to decide Rommel is finished. Germans are sending more soldiers there. Comparison of forces. Problems of transportation. A bad month for submarine sinkings.

Date is based on mention of President Roosevelt veto of the Bankhead Farm Bill, April 2, 1943.
Audio courtesy of the NYC Municipal Archives WNYC Collection
WNYC archives id: 68900
Municipal archives id: LT193