Companies Strategize As Climate Policies Possibly Change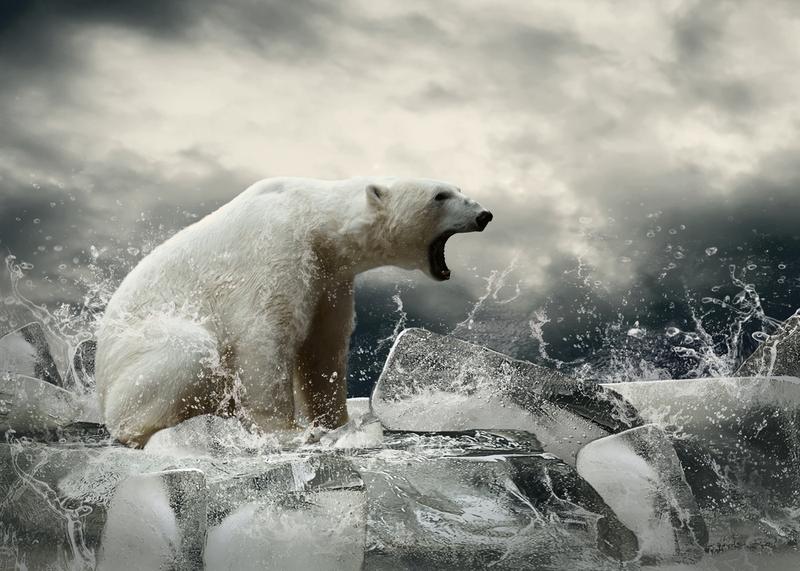 President Trump's actions on the environment speak volumes: He's tweeted that climate change is a hoax invented by the Chinese, and his pick to lead the Environmental Protection Agency, Scott Pruitt, sued the EPA multiple times as Oklahoma Attorney General, in an effort to weaken water and air protections.
These actions have some worried about possible changes in the regulatory climate for U.S. companies, like relaxing carbon emissions standards or dropping other pollution requirements.
While that might be a boon to fossil fuel firms, other companies speculate that any Trump administration policy updates on climate change and the environment would not change how they do business.
"I don't think anything is going to change in terms of how the insurance market views risk. We fulfill the need to have the best science-based information, we will keep doing that," said Dr. Robert Muir-Wood, chief research officer at RMS, Risk Management Solutions, a catastrophe risk modeling company that offers clients a scientific understanding of climate hazards. 
It's a similar situation for global firms that have made sustainability and green issues central to their brand identity, like athletic apparel and shoe company Nike.
"Nike has set science-based sustainability targets, representing our global commitment to the Paris Agreement (COP21). We plan to honor our commitment," the company told WNYC in an email.
Multinational firms like Nike will still be subject to emissions regulations in other countries, and that's an incentive for them to keep their sustainability goals in place.
"Companies don't want multiple standards. They don't want to have to make a car for California and a car for Minnesota and a car for Michigan. They want to make one car for all markets," said Danielle Spiegel-Feld, executive director of the Guarini Center on Environmental, Energy and Land Use Law at New York University School of Law. She recently spoke at NYU's Sustainability at a Crossroads conference.
Additionally, many companies have built their brand identities around sustainable business practices.
"A company can't be changing its position every two minutes in response to the latest political announcement," said Olivia Sprinkel a senior sustainability consultant with Salterbaxter MSL Group.
If the Trump administration or the EPA does try to loosen regulations, it could present sustainably-minded companies with the chance to stand by their policies and try to attract more customers and investors. Though not every boardroom will see it that way.
"There is a concern that they might need to sort of push harder internally to keep making the progress that they've been making," said Sprinkel.
But companies are also under pressure from both individual and institutional investors to become more sustainable, in part because such practices can be more profitable. Groups like ShareAction encourage large investors like pension funds to influence how companies behave when it comes to issues like human rights, ethics and the environment.
Other tools have emerged that help shareholders have an impact on corporate boards, like proxy access. It allows shareholders that have held 3 percent of a firm's shares for at least three years to nominate a candidate to a firm's board of directors using what's called a corporate ballot. Comptroller Scott Stringer oversees $170 billion in New York City pension funds. He's pushed for the proxy access at more than 100 firms, and won it at 96, including 38 carbon intensive companies.
"This reform works because it puts companies on notice, you respond to investor concerns or we'll make changes on our own; we'll run a director," said Stringer. He credits the proxy access tool for moving the needle at ExxonMobil — last month, the firm appointed atmospheric scientist Dr. Susan Avery to its board. The company did not respond to requests for comment, but in a press release said that her appointment "reinforces the corporation's long-standing technical and scientific foundation."