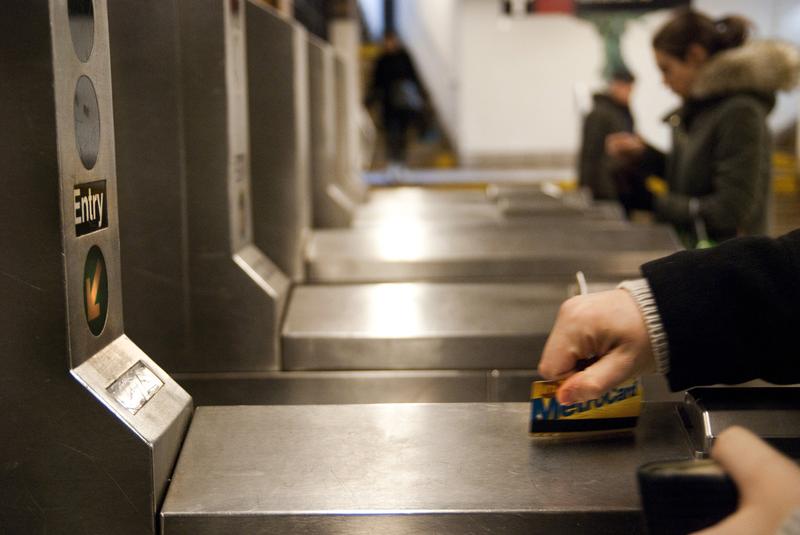 Commuting could get cheaper for more than 600,000 New Yorkers, under a bill before the City Council. The measure would require companies with more than 20 workers to offer commuter transit benefits, letting employees set aside pre-tax dollars to spend on MetroCards and other travel costs.
"It's hard to afford transit in New York City, and many of us feel that the MTA treats us like a piggy bank," said council member Daniel Garodnick, who sponsored the legislation. (It was introduced earlier this year, but got its first hearing before the City Council Monday.)
Subway and bus fares have gone up four times in the past six years, according to the Straphangers Campaign, and the price of a monthly MetroCard has almost doubled since it was rolled out in 1998.
Many employers in the city already offer the benefit, but the bill would nearly double the number of workers eligible for the program.
Several business groups spoke in opposition to the bill at a hearing Monday. Many small companies "do not have a human resources department," said Jay Peltz, with the Food Industry Alliance of New York State, who added that the costs of hiring a consultant to set up the plan could hurt already-struggling businesses.
(At the federal level, Senator Charles Schumer has been championing legislation that would give commuters who use transit the same tax benefits as commuters who drive. According to the IRS, "the monthly exclusion for qualified parking is $250 and the monthly exclusion for commuter highway vehicle transportation and transit passes is $130.")