The Takeaway
Community College Students Struggle With Hunger, Homelessness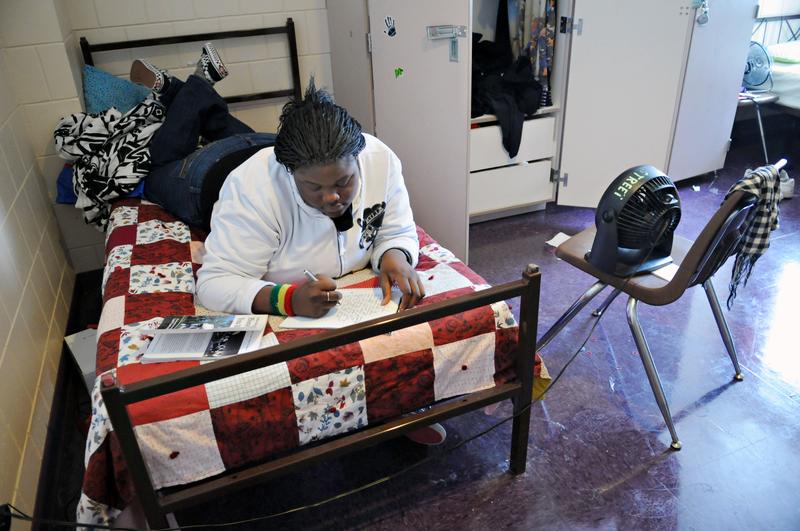 Click on the 'Listen' button above to hear this interview.
Community colleges are typically the most affordable way into the nation's higher education system, but a new report out today shows that hunger and homelessness are serious concerns for some students, even if they are also working and receiving financial aid.
The Wisconsin HOPE Lab surveyed more than 33,000 students at 70 community colleges around the country and found that two-thirds of the students had experienced food insecurity, half had struggled with housing insecurity, and about 14 percent were homeless.
Sara Goldrick-Rab, one of the authors of the new report and a professor of higher education policy at Temple University, discusses the implications of the study for students and colleges. Click on the 'Listen' button above to hear the full conversation. 
When it comes to graduation rates, minority student enrollment and more, how do community colleges in your area measure up? See our interactive map on more than 1,000 community colleges across the nation.