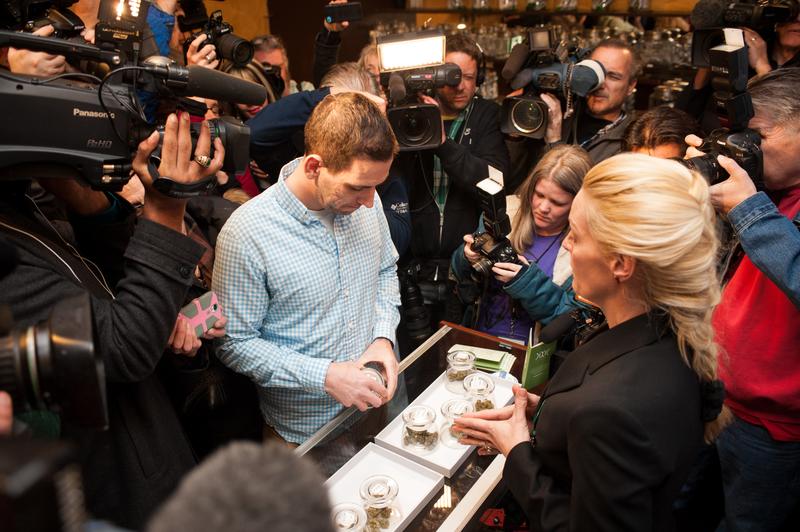 In the fall of 2012, Colorado voters approved the use, possession, and sale of small amounts of marijuana for adults above the age of 21. 
And yesterday that new measure fully took effect, with dozens of marijuana retailers opening their doors to recreational customers for the first time.
Dennis Huspeni, staff writer at the Denver Business Journal, joins The Takeaway to explain what the first day of business was like and what's in store for marijuana retailers, customers, and law enforcement in the days and weeks to come.