The Takeaway
Rejecting Peace: What's Next for Colombia and the FARC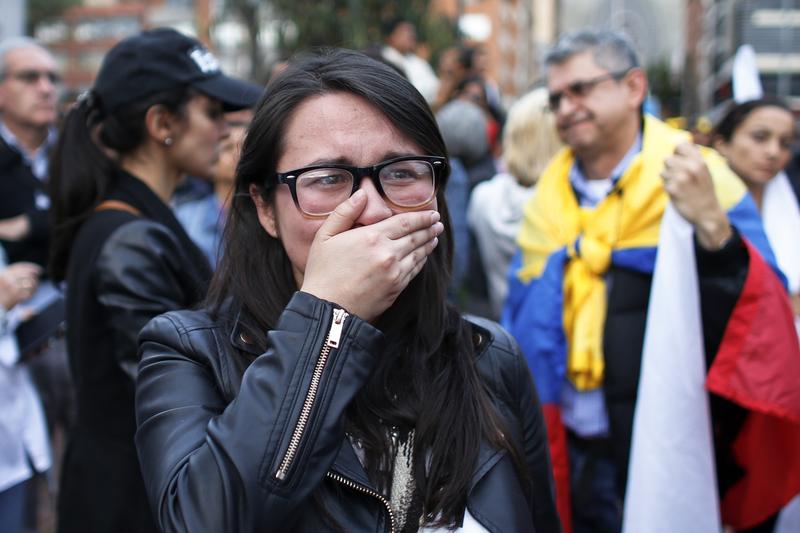 Click on the 'Listen' button above to hear this interview.
In a shocking referendum over the weekend, Colombians voted against a historic peace deal signed early last week between the government and the FARC rebel group.
It was a narrow defeat, with 50.24 percent of the population rejecting four years of negotiations between Colombia President Juan Manuel Santos and FARC leader Timoleón Jiménez. The defeat raises questions about whether the 50 year conflict between the two sides could continue, and if FARC will re-arm themselves. 
Former Colombian President Álvaro Uribe, who lead the opposition to the peace accord, was calling for national unity after the vote. 
Nadja Drost, a Bogota-based reporter on assignment for PBS NewsHour, brings us the latest. Click on the 'Listen' button above to hear the full interview.