The Takeaway
Assaults Raise Questions of Refugee Integration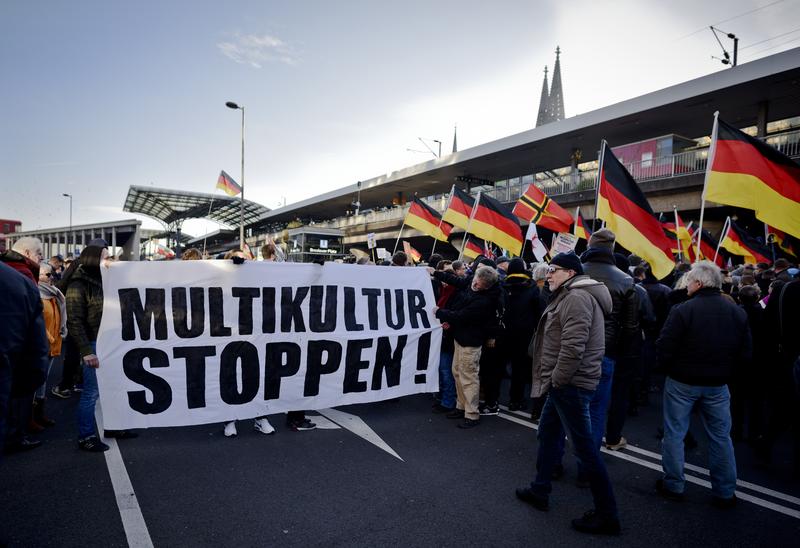 Click on the audio player above to hear this interview.
Over the weekend, anti-migrant protesters took to the streets of Cologne, Germany, in response to the more than 500 criminal complaints reported to police in connection with the violent New Year's Eve attacks on women in the German city. Of the dozens of men who may have been involved, 18 have been identified as asylum seekers.
The men, who are from Syria, Algeria, and Iraq, among other Middle Eastern and North African countries, are accused of sexual assault and theft, crimes which many believe were covered up when the Cologne police failed to respond more immediately to accusations. The attacks, and subsequent protests, have fostered a rise in concern about how Europe can successfully integrate an ever-growing refugee population that is estimated to be majority-male.
BBC foreign correspondent Hugh Sykes brings The Takeaway the latest from Cologne.
The conversation about what it means to be German, and how Germany can find a place for hundreds of thousands of Syrians, Afghans and Iraqis in their society is not limited to German citizens, public officials or the media. It's happening among asylum seekers and refugees, too -- even those who have been in the country for a year and have actively attempted to integrate with European cultural norms, like a young man named Ahmad, who now lives in Berlin. Despite having studied the language for more than six months, Ahmad says that he has found it difficult to make friends and be accepted by German society.
Thalia Beaty is a freelance journalist and producer for The Takeaway. She spoke with Ahmad in November, when she and a colleague Kavitha Surana were reporting from Berlin on asylum seekers navigating the German bureaucracy.