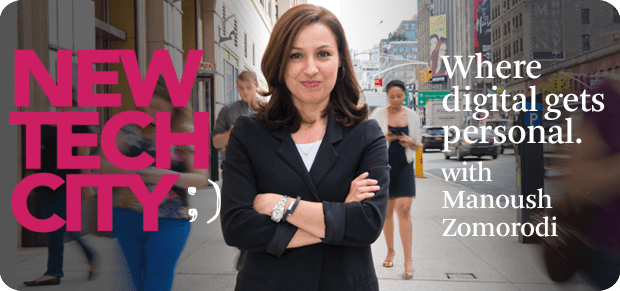 Episode #57
Coffee and E-Cigarettes
Wednesday, October 23, 2013
No heavy subject matter this week. Instead, we're diving into two subcultures that have been transformed by tech: Coffee and cigarettes. If you've never heard of a burr grinder or cartomizer, this podcast is for you. 
What's disruptive in the world of coffee? For one thing, there's a boatload of new ways to make a cup of joe. 
"The techniques are relatively new," says food writer Oliver Strand. "They're counter-intuitive. They're coming from unexpected places."
Plus, WNYC's Ilya Marritz investigates the largely unregulated $2 billion e-cigarette industry. He introduces e-cig terminology: Vaping anyone? And explains where e-cigarettes fall on the good-for-you-or-bad-for-you spectrum.  
Music Playlist

City Riding: Morning Coffee

It seems like every time we report on a tech company or coworking space in New York City, there's a great coffee shop around the corner. Check out our map to see where the hippest coffee joints in the city are in relation to tech hubs. 

"Disruptive technology" is the buzzword in the tech-world. But can it shake up the hardest habit of all, smoking?