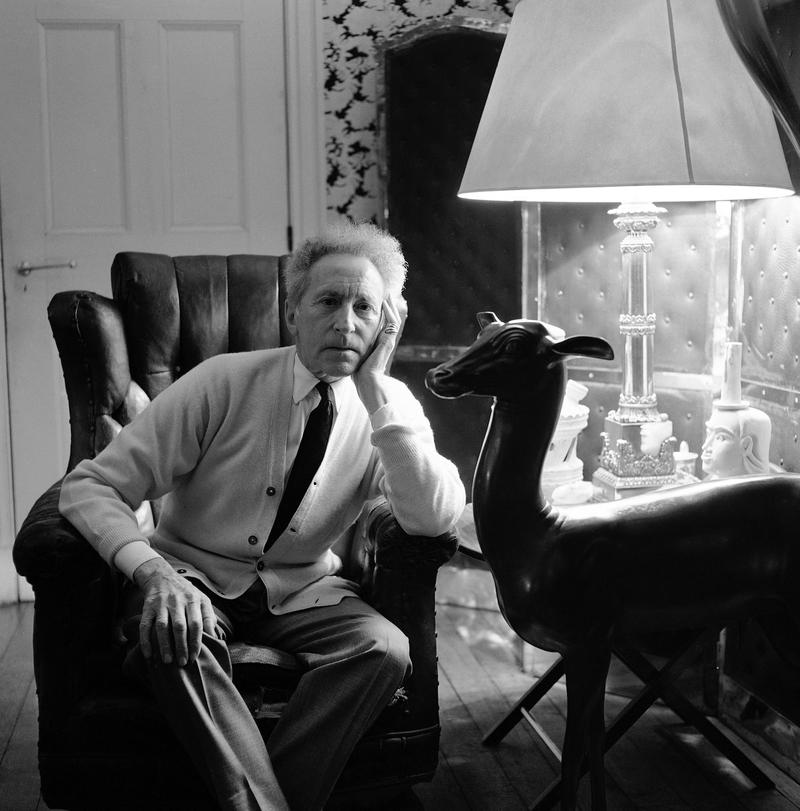 "Just in case you are basking in your own knowledge of your own language, expecting to communicate satisfactorily always in that language, expecting others like myself to talk that language to you for communication, and expecting in all cases of other languages to have that ultra-modern convenience--the simultaneous translation--in which the original language is discretely faded into the background or all together out in favor of the English, in case this is your confident feeling about English, well here's something to make you pause for a minute."

In this program Canby features two recordings sans-translation:
1) Jean Cocteau reading from a short collection of poems, including one poem about Picasso, on a record released in 1963 by Caedmon.
2) A reading from Chaucer's "Canterbury Tales" in untranslated Middle English, in which we hear from the Knight, the Nun, the Landlord, and others.
WNYC archives id: 58598